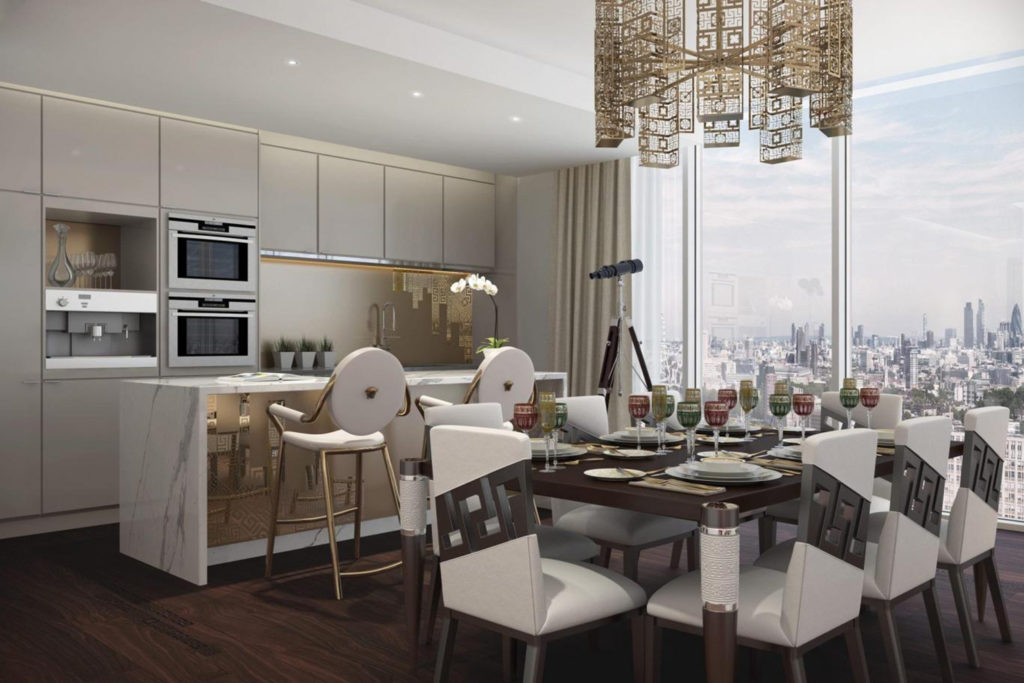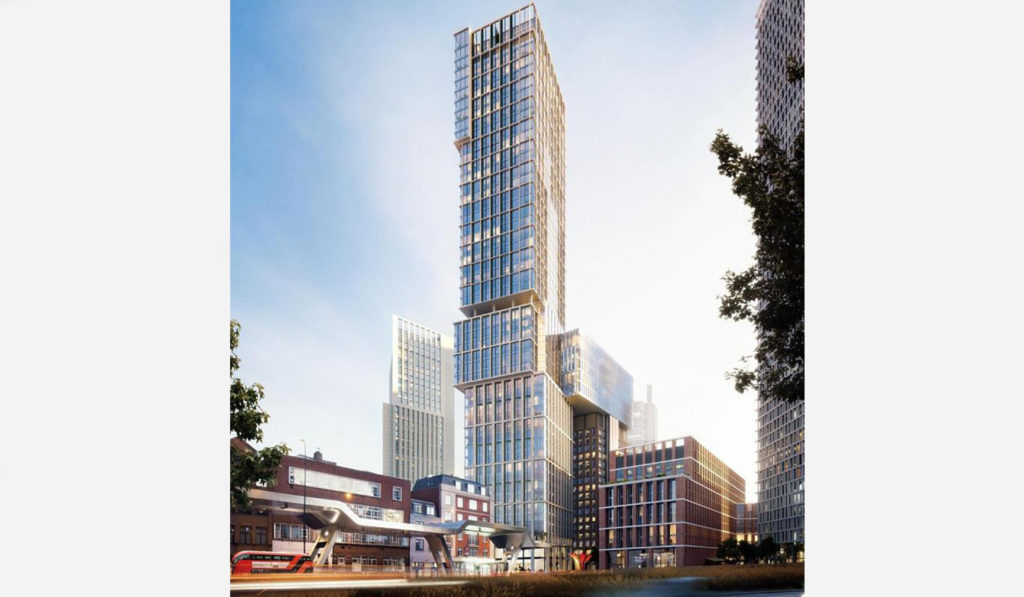 Fashion lovers can take their obsession to a new level by scooping apartments in London's 'Versace Tower' – and they're as bling as you'd expect.
The Nine Elms development – officially known as Aykon London One – has been dubbed Britain's 'first branded building'. One-bedroom apartments in Versace Tower start from £747,000 while a top-floor duplex will set you back an eye-watering £13.5m.
So far, nearly half of its 360 residential apartments – on the market via Portico – have sold across the self-professed 'global symbol of opulence', which is scheduled for completion in 2020.
Interiors will be crafted by the Italian fashion brand, and will be as over the top as you'd imagine (they've been described as 'a piece of unmissable bling' by The Evening Standard). Versace will channel a Greek and Roman mythological theme across public and private spaces in the building, using its Medusa head logo, as well as a gold and cream colour scheme.
Expect Versace sofas, wallpaper and fixtures to feature in each dwelling and the brand's 'V' logo will be also inlaid in marble at the entrance to every apartment.
Owners will be able to access the building's residence lounge – bedecked in gold-plated chandeliers – as well as 10,000 sq ft of communal gardens, a private gym (with indoor swimming pool, Versace towels and punching bags) and children's play area. It too will have Versace carpets and chairs by the brand.
Read next: Fashion designers' favourite buildings