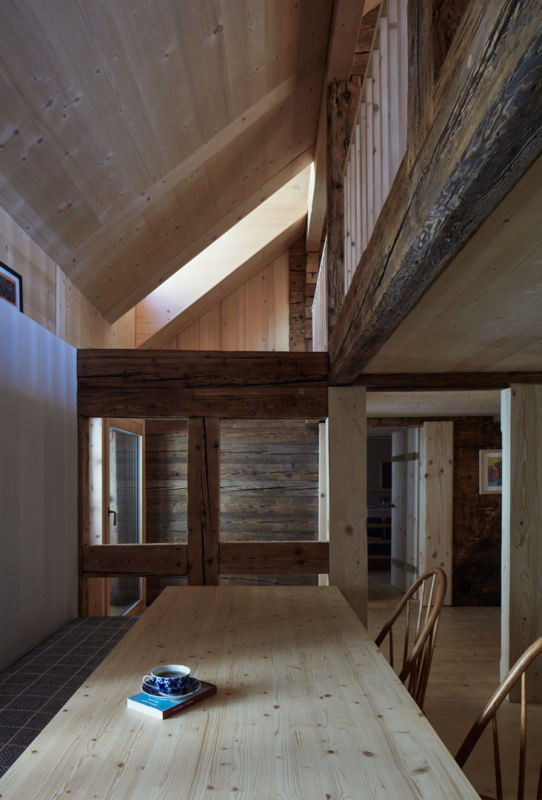 Jonathan Tuckey Design has overhauled a crumbling apartment block in the Swiss town of Andermatt, turning it into a modern chalet dubbed Nossenhaus.
The building is the second oldest in the Alpine village, dating back to the 1620s. Before its transformation, it was home to several families and livestock on its ground floor. Tuckey's team stripped the block to its bare bones, exposing structural elements previously hidden across its tiny attic rooms.
The practice also added a new sanded pine balcony, for admiring the alpine views – described by Tuckey as 'almost celestial' – and clad the building's interiors in pale wood. These modern interventions will eventually weather, blending with Nossenhaus's historic elements.
The contrast between old and new is playful inside the chalet, with contemporary furniture and fittings placed next to weathered timber beams. Views of the village's historic cobblestone streets can be glimpsed across the minimalist Swiss holiday home.
Nossenhaus is available to rent from 3,100 FR for seven nights, and its former stable now houses winebar Enoteca 1620. Take an armchair tour in the gallery above, shot by James Brittain.
Gotthardstrasse 44, 6490 Andermatt, Switzerland