Clerkenwell is the heart of London's design scene and is fabled for Victorian warehouses that housed the capital's breweries, distilleries and printing presses. Many of these buildings have found new life as dramatic lofts of studios, but this converted cooperage by Chris Dyson Architects raises the bar.
The cooperage scooped a 2017 RIBA award for its masterful blending of old and new, and now the Clerkenwell property is on the market via The Modern House for £7.25m. Dyson expended the property vertically beyond its original structure, cladding the addition in patinated bronze.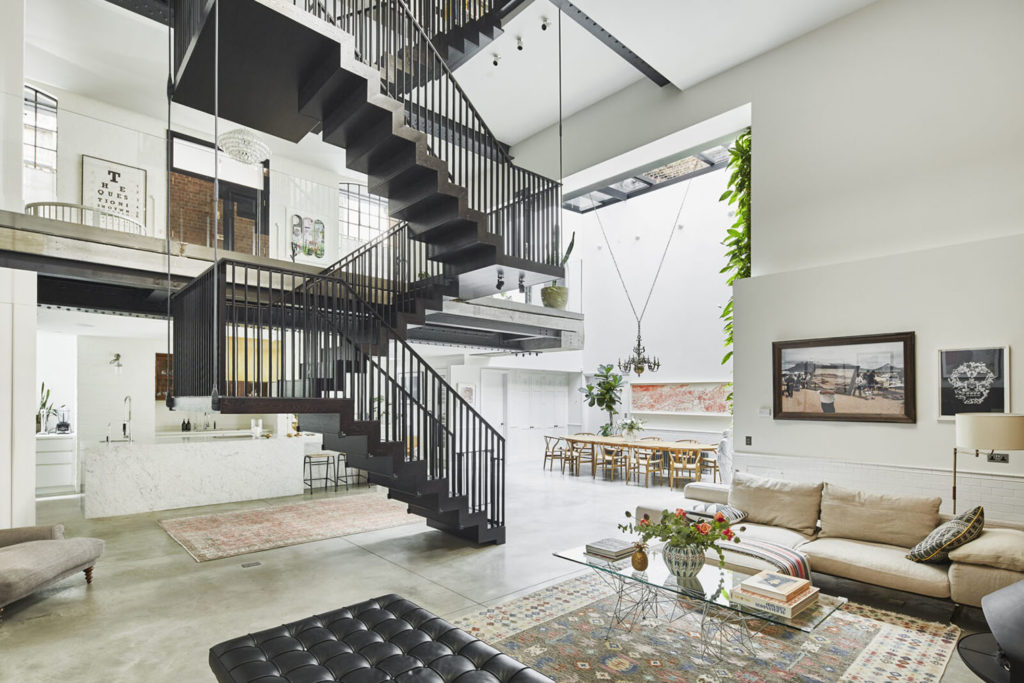 Interiors retain these industrial proportions, and Dyson has introduced a contemporary material palette that riffs on the cooperage's past. A freestanding blackened-steel staircase twists its way through the height of the space, which has exposed brickwork and smooth concrete floors.
The triple-height living room and kitchen are capped by vaulted timber ceilings and retractable roof lights, while the dining room has a living wall that injects colour into the space.
On the third floor is a roof terrace designed by Adolfo Harrison Gardens, complete with an outside kitchen, seating area and outdoor shower.