The Compound is an award-winning warehouse conversion in Birmingham's Jewellery Quarter home to a cinema, office space and set of apartments.
The disused factory was entirely renovated by local RIBA-award-winning firm Javelin Block in 2012. Founded by Stuart Holt to specialise in the adaptive reuse of the city's industrial relics, Javelin Block has preserved its historic exterior and scale while transforming it for domestic use.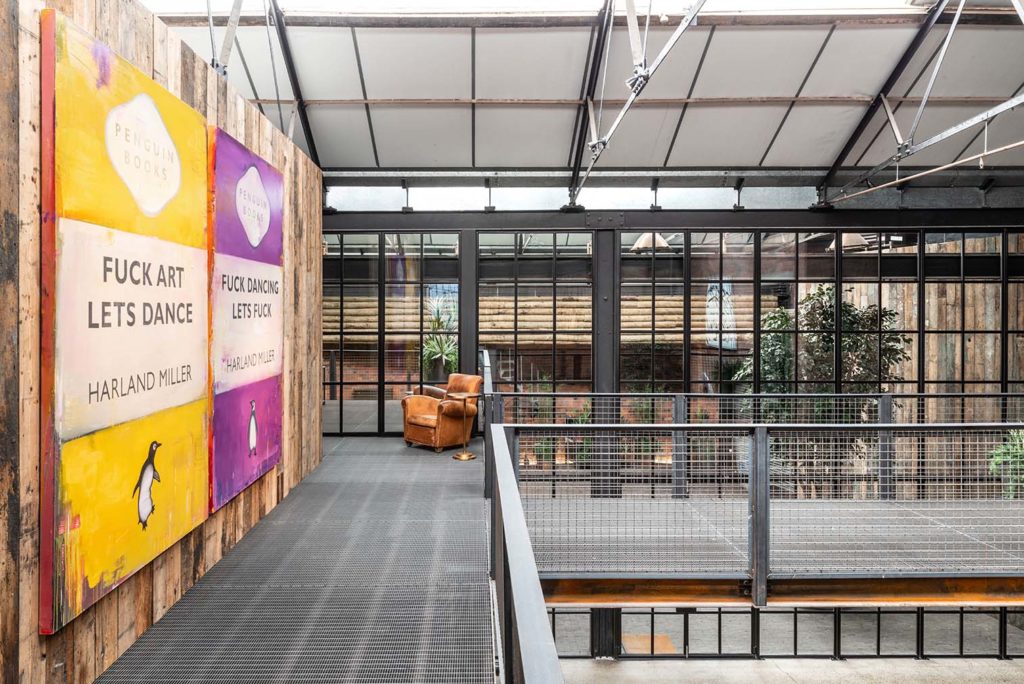 Inside the Birmingham property, listed with The Modern House and Savills for £2.75m, factory lights, steel-framed glass walls, metal walkways and girders and exposed ceiling beams all nod to the building's industrial past. Triple-height ceilings soar 35 metres high into banks of skylights that fill the rooms with light.
Many fittings have their own stories to tell, with reclaimed prison doors sitting beneath copper lights borrowed from a decommissioned submarine. Other pieces are made by local craftspeople.
As well as functioning as a space for film and photo shoots, the converted factory includes an office and artist's studio, a bar, a 25-seat cinema and three self-contained flats.
The 8,942 sq ft compound has hosted several high profile figures over the years, including, most recently, Stephen Spielberg, and regularly features as a money-spinning film location.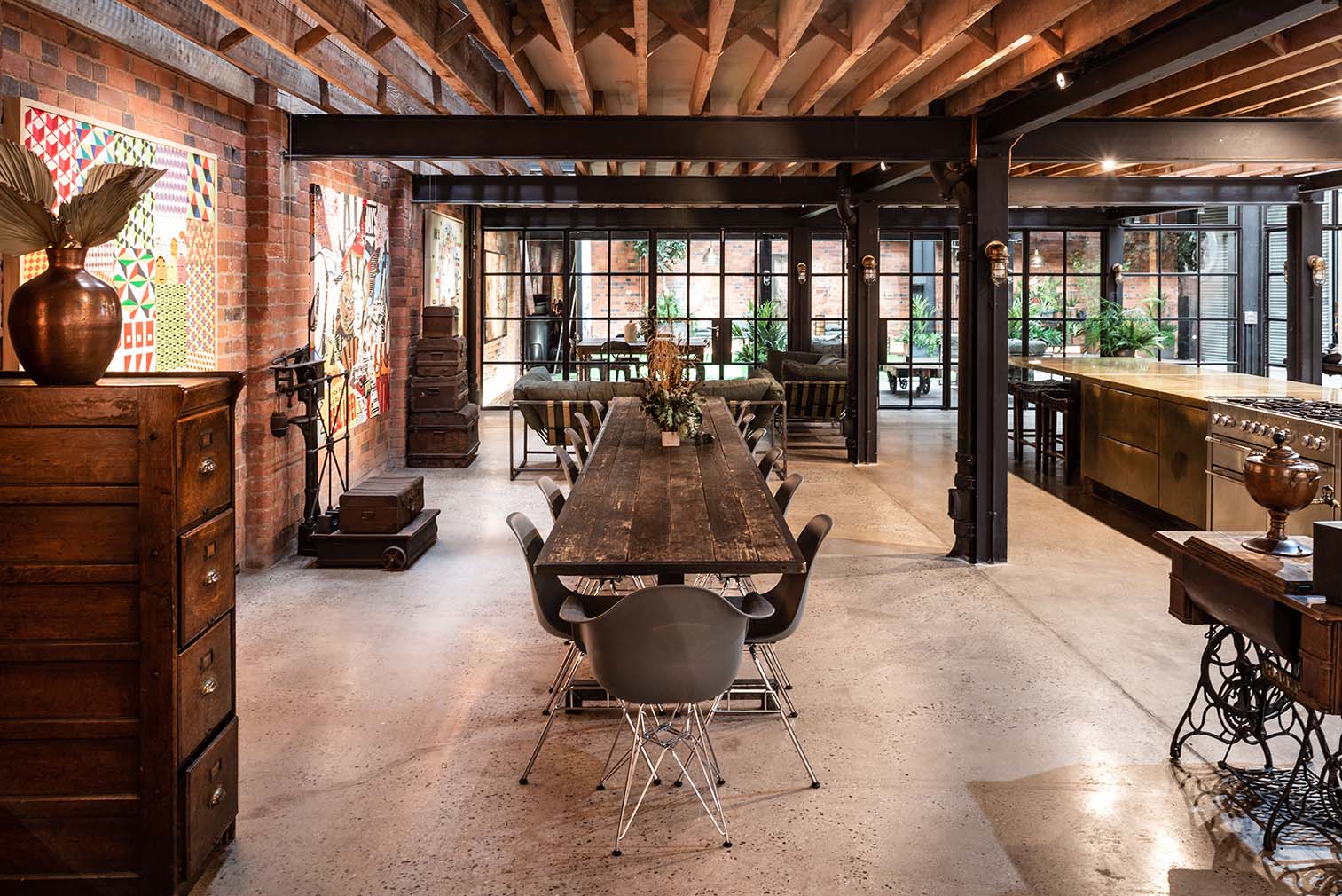 Holt told The Modern House recently: 'It was only ever meant to be my home, but when a photographer friend came to see the work we'd done, he said "you've got to let people in here to use it as a location". He asked if he could shoot a campaign here and it's gone on from there. We don't market it, but we've had everyone from Red Bull, Microsoft and Facebook use the space.'