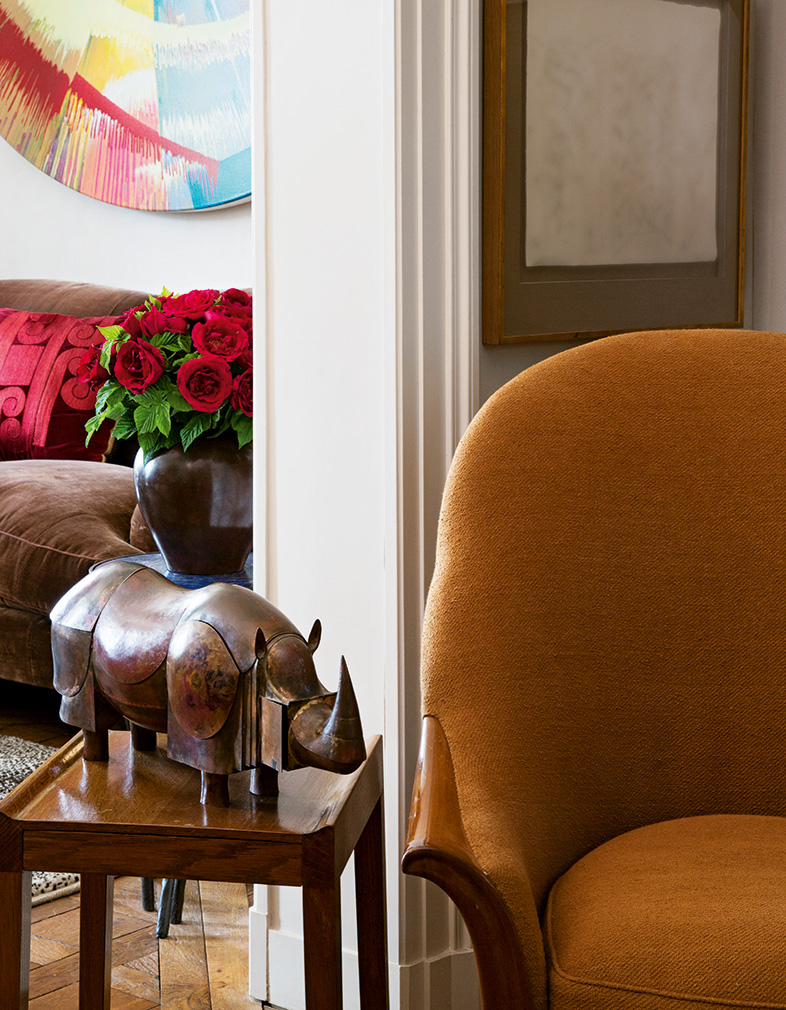 Jacques Grange has spent the last 37 years filling his apartment overlooking Paris' Palais Royal with the finest examples of 20th-century art. On 21 and 22 November, in an crowning moment for any interior decorator, his collection goes on sale at Sotheby's auction house in the city.
The Frenchman gained fame designing interiors for Karl Lagerfeld, Princess Caroline of Monaco, Sofia and Francis Ford Coppola, Valentino and François Pinault. His longstanding friendship with Yves Saint Laurent and the late Pierre Bergé saw them create six houses together, including a castle in Normandy and Villa Oasis in Marrakech.
Over years of sourcing art for other people, Grange has acquired an array of masterpieces. The sale's 177 lots include a chandelier by Les Lalanne, furniture by Eileen Grey and Donald Judd, paintings by Picasso, Hirst, Hockney and Magritte, photography by Mapplethorpe and Irving Penn, and ceramics by Raoul Dufy.
The top estimate in the Sotheby's sale is €700,000 to €1m for a rare sculpture by François-Xavier Lalanne, a bar fashioned from two standing white ostriches.
Jacques Grange decorated his apartment – once home to French writer Colette – in the manner of a travel journal, each piece a memento of a trip or new discovery, and composed in his signature eclectic fashion. 'My style evolved because I arrived in New York at the time of Warhol, and discovered the energy of contemporary art,' he once declared. 'If you are a creator and you love art, you need to reevaluate. You cannot stay the same.'
Asked by the New York Times last month why he was selling off his collection, Mr. Grange said, 'I'm not so young. I have too many things in my home. What I decided is that it's nice to have a new energy in your life at this time.'
But he made it clear that his days of buying art are not over. 'It's a beginning, a new birth. I can select many new things with this money. I continue to collect.'
Read next: See Howard Hodgkin's art collection in his Bloomsbury home