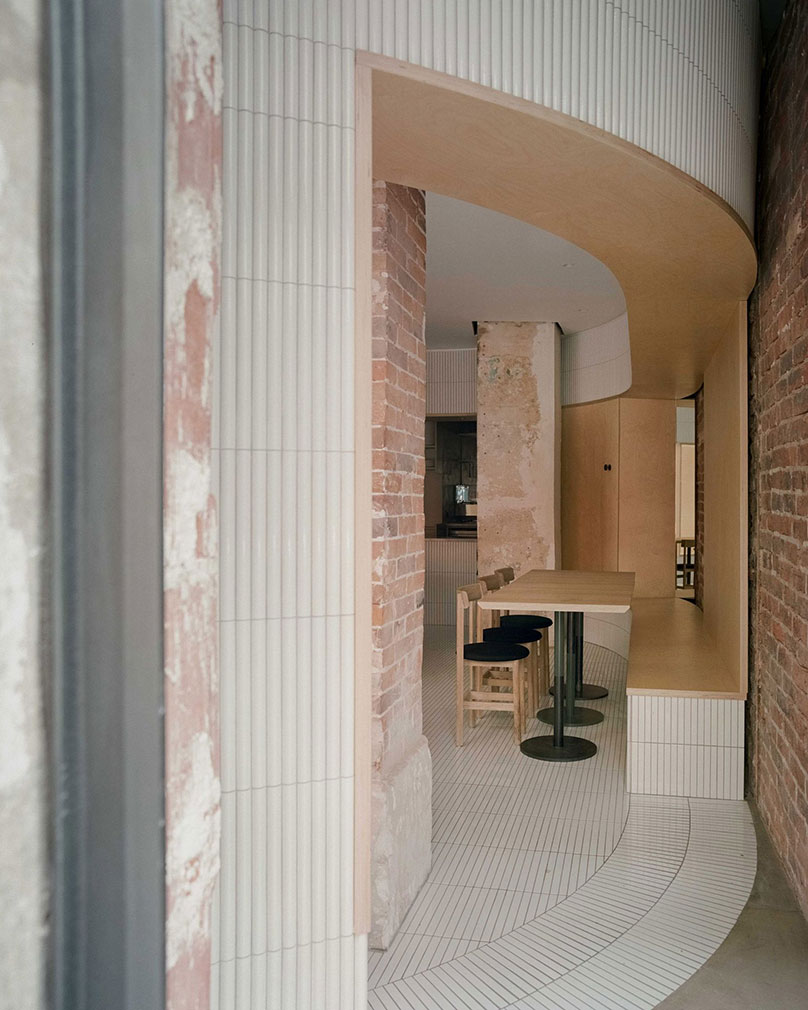 Located within the ground floor of one of the city's Haussmann buildings, Paris's Papi juxtaposes minimal modern interiors with exposed historical details.
Neri&Hu designed the minimalist space, carefully stripping back layers of paint, wallpaper and plaster to reveal the building's architectural heritage. Weathered brick walls and limestone pillars are now visible, alongside stone moulding and steel girders, seemingly paying homage to the Japanese philosophy of wabi sabi.
To contrast this deliberately imperfect backdrop, Neri&Hu has installed plain white floor tiles, plywood panels and wooden dining tables and chairs – creating the feeling that the Paris restaurant is a separate cocoon inside the building.
Papi, which is located on rue Richer, serves up a menu of sourdough pizzas and fresh pasta together with natural wines.
46 rue Richer, 75009 Paris, France