A swooping oblique roof crowns this Claude Parent-designed Modernist property in France's Bois-le-Roi.
Now on the market via Architecture for Sale for $1.21m, the five-bedroom home was completed in 1965 for artist Andree Bordeaux Le Pecq in a rural valley and features a curvy roof and sloping surfaces.
'Supermodernist' architect Parent set the French property over a single level with enormous picture windows framing views of the landscape. The first volume houses Bordeaux Le Pecq 's former workshop, living room and kitchen. A space between the two curved roof edges is fitted with a skylight that channels light into the interiors spaces below, including a mezzanine level studio space overlooking the living room.
Concrete surfaces have been left raw inside the 4,700 sq ft home, which is 90km from Paris, with bedrooms tucked inside the second volume of the property.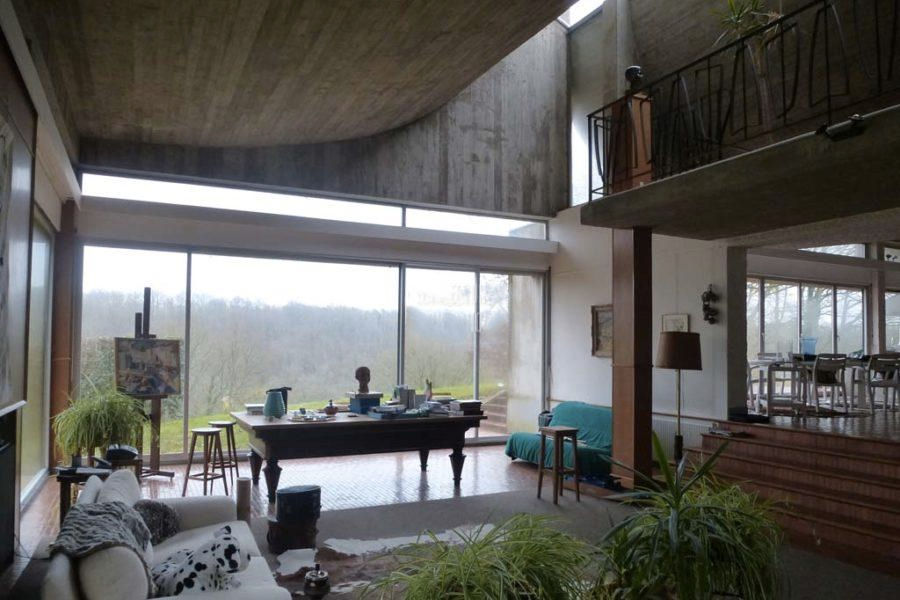 Read next: 6 exceptional Paris properties for sale right now