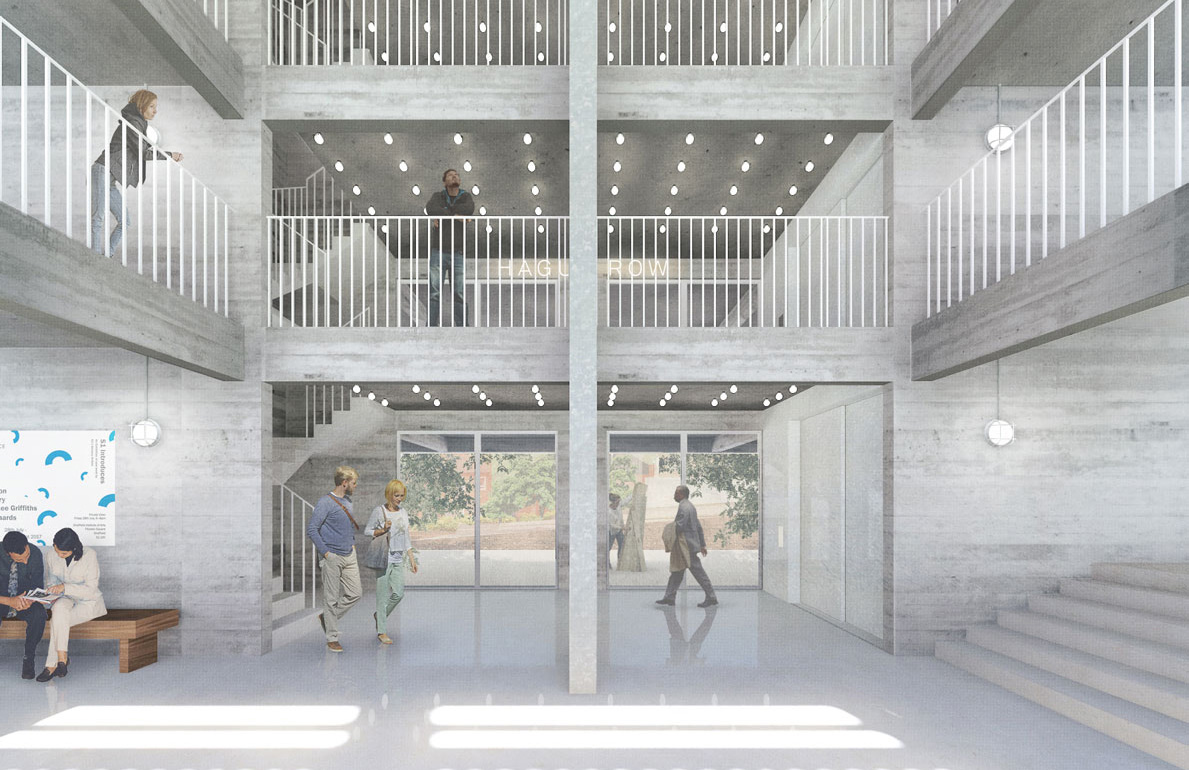 Brutalist post-war housing estate Park Hill is getting a £21m creative hub designed by Carmody Groarke that will be the largest gallery in Sheffield.
The Grade II*-listed estate was designed by Jack Lynn and Ivor Smith and built by Arup between 1958 and 1961. Developer Urban Splash enlisted architects Hawkins\Brown and Studio Egret West to revamp the decaying complex, a project which was shortlisted for the Stirling Prize in 2013.
As part of phase IV of its redevelopment, the Brutalist estate's 13-storey Duke Street block will be transformed into the Park Hill Art Space by practice Carmody Groarke. Arup has once again been appointed to convert the building for its new life.
'This new flagship arts venue will help put Sheffield on the map as a top arts and culture destination, both nationally and internationally,' says Arup's project director Greg Hardie.
Park Hill Arts Space will comprise flats and studios for artists, as well as a research institute, archive, shop and cafe. Carmody Groarke will also design a permanent space for creative charity S1 Artspace within the complex, stripping back the building's concrete frame to create flexible spaces for artists to produce and display their work.
S1 Artspace currently provides studios for more than 20 Sheffield-based artists and has been running a pilot space from a former pub on the estate since 2015. Its new venue will provide 600 to 750 sq m of exhibition space and is slated to open in 2022.
Adds Hardie: 'Preserving the existing structure will be centre to the project, to give it another 60 years of life, while also creating the new gallery space on the estate.'
Read next: 6 of Sheffield's best Brutalist landmarks