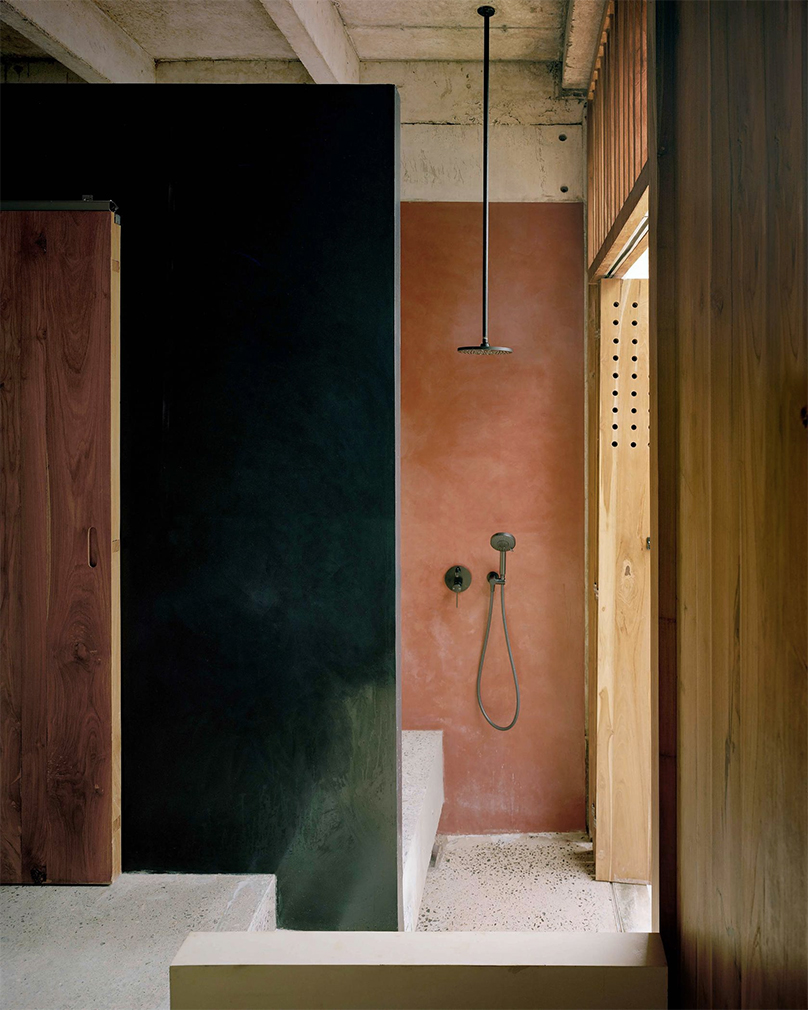 The tropical climate spills into four-room hotel and cafe Mond, in the small Sri Lankan town of Dikwella, which has rejected windows in favour of letting the ocean breeze blow in.
Zurich architects Daniel Abraha and Stephan Achermann designed the coastal retreat, introducing touches of Swiss Brutalism to the tropical setting and enlisting local builders to construct the hotel. Concrete walls are raw while and wooden shutters shield the structure against the elements.
Rooms – which are available from £60 a night via Airbnb – have been left purposefully sparse, allowing guests to concentrate on the hub's beachside setting. Each suite opens onto its own private terrace overlooking the sandy Hiriketiya Beach – which boasts some of the region's best surfing – where guests can swim or snorkel.
In addition to being a boutique hotel, Mond has a cafe and will host an artist residency programme. Guests can also explore the tropical landscape and take a walk to the market town of Dikwella, half an hour away.