Baroque gets a 21st-century update inside the opulent walls of Tuscany's Villa Cetinale, near Siena.
Originally a modest farmhouse, built on the ruins of 9th-century Etrurian settlement, Villa Cetinale was the home of Cardinal Fabio Chigi – later Pope Alexander VIII – and his nephew Cardinal Flavio Chigi.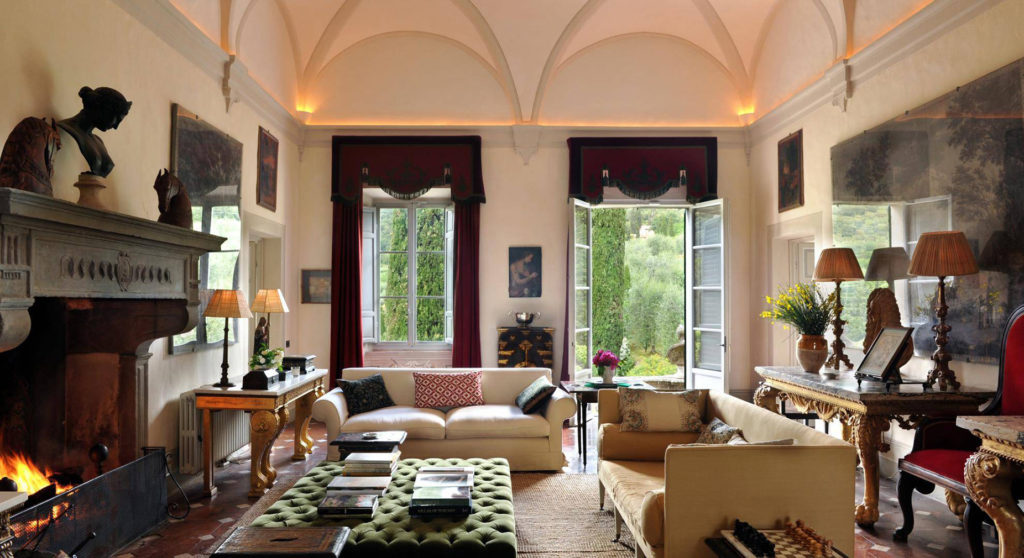 After inheriting the property, Cardinal Flavio Chigi set about transforming it into a grand country pile more fitting to his standing. He enlisted the talents of architect Carlo Fontana in the 1680s, who gave the building a Roman Baroque makeover, adding a monumental staircase to the interior and a grand marble portal bearing Chigi's coat of arms to its symmetrical façade.
Outside the villa's grand walls, Chigi began cultivating even more elaborate Italian gardens, whose symmetrical forms were considered (then, as now) among the best in the country.
But this rags to riches story has a sting in the tail: over the next 300 years, the grand manse fell on hard times and was decaying by the 1970s, when it was bought by British aristocrat, Viscount Lambton. He revived its feted grounds, but the task of restoring the villa's crumbling bones fell to his son, Ned Lambton, Earl of Durham.
He and his partner Marina Hanbury have breathed new life into the ailing 3,300-square-foot villa – available to rent via Villa Collective from €25,000 per week – working with Florentine architect Bolko von Schweinichen and a team of 60 craftspeople.
Old and new sit side by side inside the 13-bedroom villa: original terracotta floor tiles were lifted and relaid with new plumbing, and some 10,000 sq ft of walls and ceilings were refinished. London designer Camilla Guinness refreshed the interiors, which layer renaissance touches and period furnishings with contemporary additions.
Villa Cetinale is five miles from Sovicille and eight from the medieval city of Sienna. But for guests seeking quiet relaxation, the villa has woodland gardens, fruit groves, a tennis court and swimming pool to cool off in.
Read next: This contemporary hilltop retreat in Sicily plays with the light