With its dusty pink courtyard and reflection pool artist, Eric de Bruijn blurs Moroccan and Portuguese elements at his Algarve retreat, Ana Ana.
Meaning 'I am' in Arabic, Ana Ana was transformed from an industrial building in the western Algarve port town of Portimão into a live/workspace for the Dutch creative.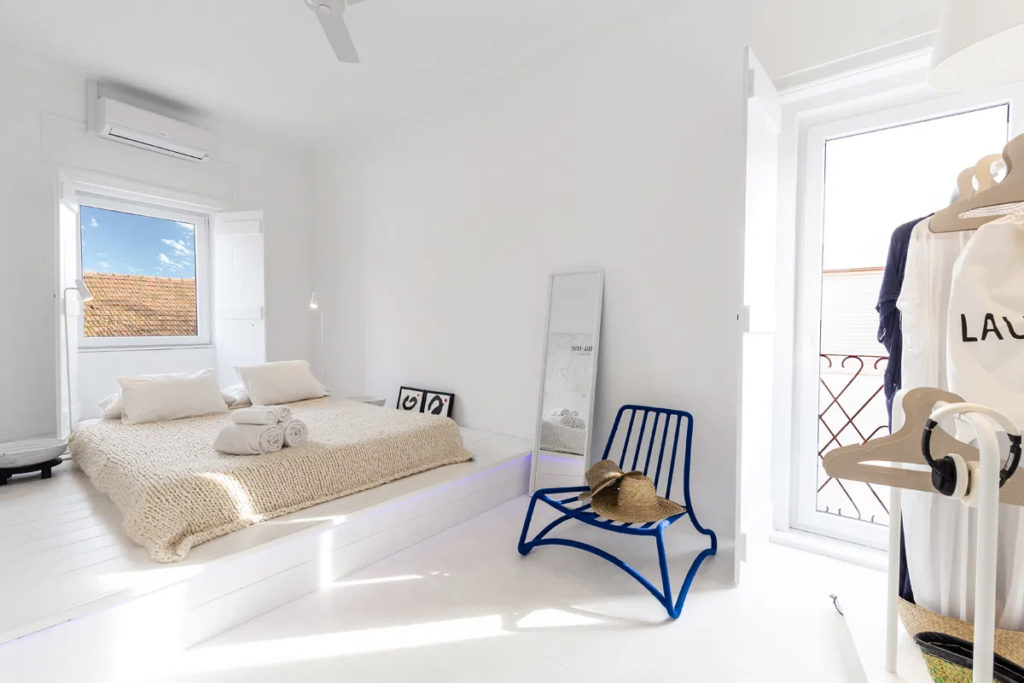 Polished concrete floors and crisp white walls heighten the interior's industrial scale. At the same time, an inky black courtyard pool pays homage to Moroccan riads and gives the Portuguese holiday home a heart.
Sheer curtains diffuse light into multiple living rooms and dining spaces, furnished with de Bruijn's collection of art and antiques, including ornamental rugs and museum cabinets filled with delicate treasures and found objects.
On the second level of the five-bedroom villa are five so-called 'concept rooms' with different visual themes. These house mini-exhibitions of sorts and the Algarve villa also hosts gastronomic events, pop-up concerts and artists' residencies across the year.
Available to book via BoutiqueHomes from €500 per night, Ana Ana has a separate studio for additional guests and is a launchpad for exploring beaches, including the sandy Praia da Rocha, Praia do Vau and Praia de Alvor.
History buffs can also head to the Moorish town of Silves in the north – or the Algarve capital Faro, 45 minutes drive away, which is replete with medieval architecture.