Seaside living gets a contemporary update in Turkey's seaside town of Ayvalık.
Merdivenli Ev is a historic Greek townhouse restored by architects-turned-hospitality-duo Gabi Kern-Altındiş and Erdoğan Altındis. They set up their holiday home agency Manzara in Istanbul before expanding to the picturesque port town on the Aegean Sea, reviving historic buildings around its centre.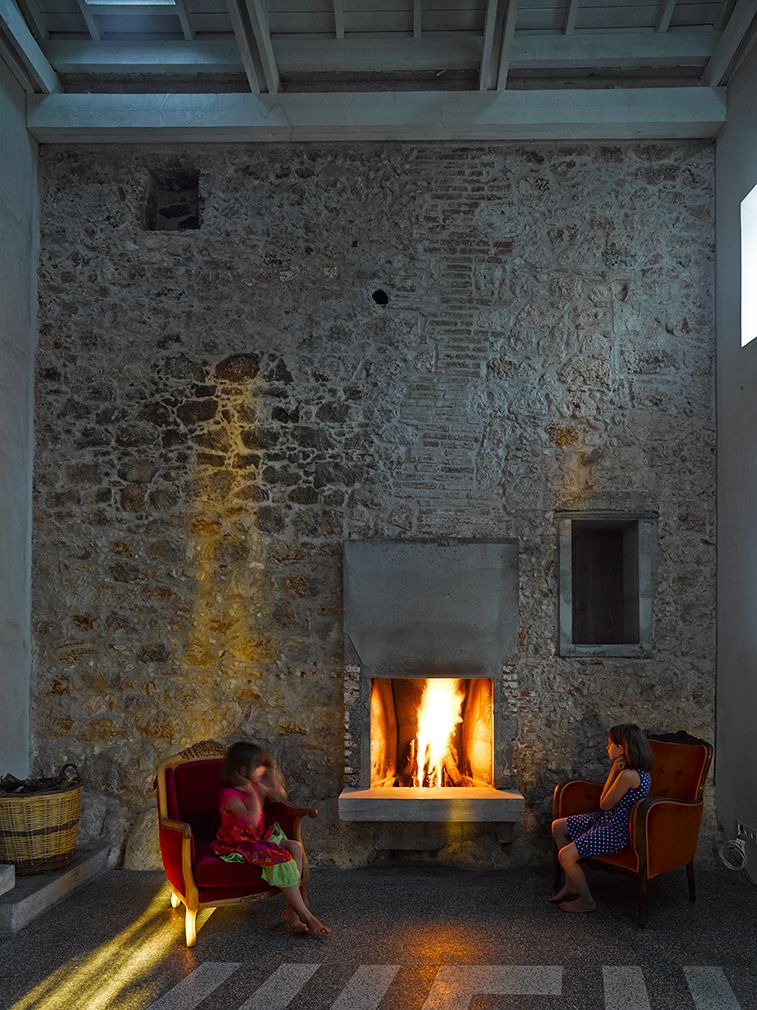 The couple have repaired Merdivenli Ev's weary bones and introduced new contemporary touches inside the three-storey space. Meaning 'House of Stairs', it draws its name from the steep street on which it perches, looking out to sea.
Stone brick walls and old ceiling rafters anchor new additions, including a floating steel staircase that rises through the height of the 145 sq m building – available to rent from Holiday Architecture starting from €135 per night.
The lower level was historically a camel stable, complete with ancient stone basin. It is now a soaring double-height living room, whose minimalist white walls are hung with artworks by German artist Lars Breuer.
In the kitchen, concrete countertops and built-in benches juxtapose the rugged stone of the house's historic walls, while terrazzo mosaic flooring puts a modern twist on an ancient art form.
Manzara means 'view' in Turkish and Merdivenli Ev has vistas of the Aegean from its bedrooms and the private roof terrace. The Turkish holiday home also comes with a small private garden for drinking in the sea air – and mediterranean sun.