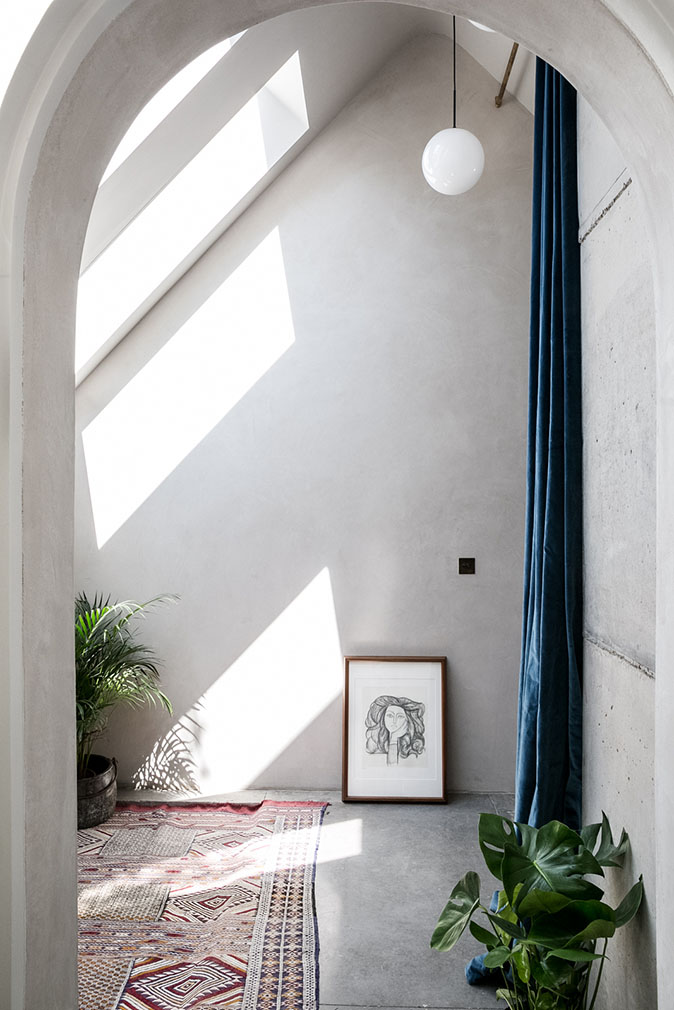 The architects behind this home in Queen's Park, London, took design cues from JMW Turner's 'Interior of an Italian Church'.
Takero Shimazaki Architects translated the arched forms and soft lighting depicted in the 19th-century painting into a soulful dwelling, hidden from the bustle of the city. Accessed via a concealed door in a fence on Tiverton Road, the house is shrouded in silvering chestnut cladding.
Concrete, natural wood and stone create texture within the London property. Takero Shimazaki Architects focus on 'producing work of enduring tactile quality', a philosophy that can also be seen in the herringbone marble tiling in one of the bathrooms and bare plaster walls of the hallway.
Light pours into the two-storey home – on the market via The Modern House for £1.25m – via skylights and arched windows in the kitchen and living room. These lead onto the pebbled courtyard garden, featuring a Japanese Acer tree and an outdoor shower.
The house has a master bedroom and a study that could become a bedroom. It also comes with a polished-concrete gallery space.
Read next: A flat in a converted East London pub hits the market for £695K