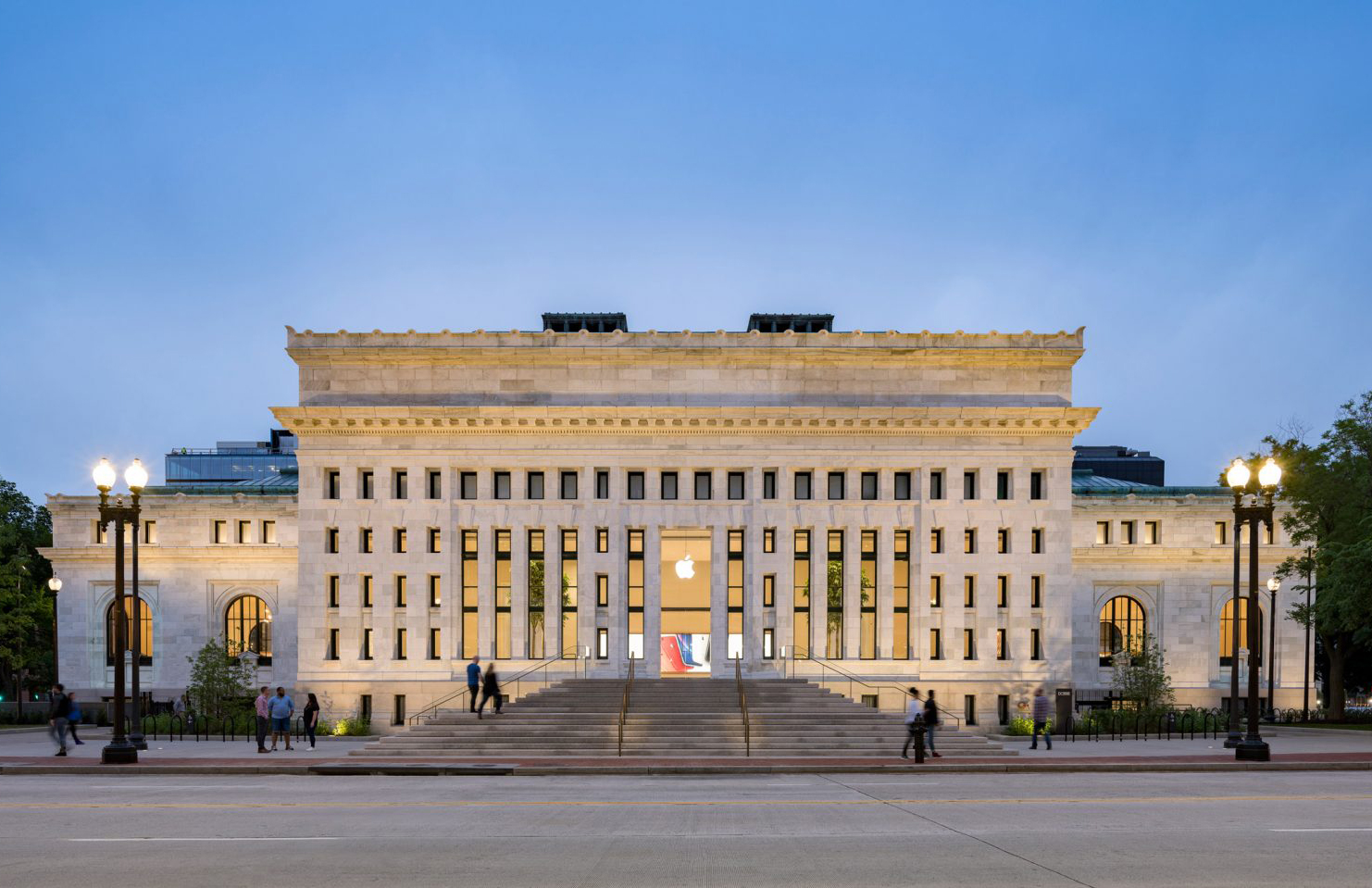 Foster + Partners has turned Washington DC's 116-year-old Carnegie Library into Apple's latest flagship store.
The architects spent two years renovating the building, working in partnership with Apple's in-house design team on its adaptive reuse.
Inside, the library's Beaux-Arts columns and mouldings remain in place, although now appear alongside tables of iPhones, iPads and MacBooks. Elsewhere, a section of marble panelling has been removed to make room for a glowing Apple logo.
The tech giant will host events and workshops in the store's double-height Forum space, beneath a vast new skylight installed by Foster + Partners. Guests can either sit on wooden boxes or watch from glass-fronted balconies.
The upper levels of the building remain home to the Historical Society of Washington DC, which has been headquartered there for 20 years.
Read next: Helsinki's Oodi has opened – and it's redefining the role of public libraries