The collapsible Opus 15 camper starts off small but slides out to reveal a full kitchen and a pop-out roof.
The hybrid caravan has been designed with families in mind and has room to sleep four thanks to its kingsize bed and pair of bunks. The outside might look rough and ready, but inside Opus OP 15 has included bamboo panelling and leatherette seating to soften things up.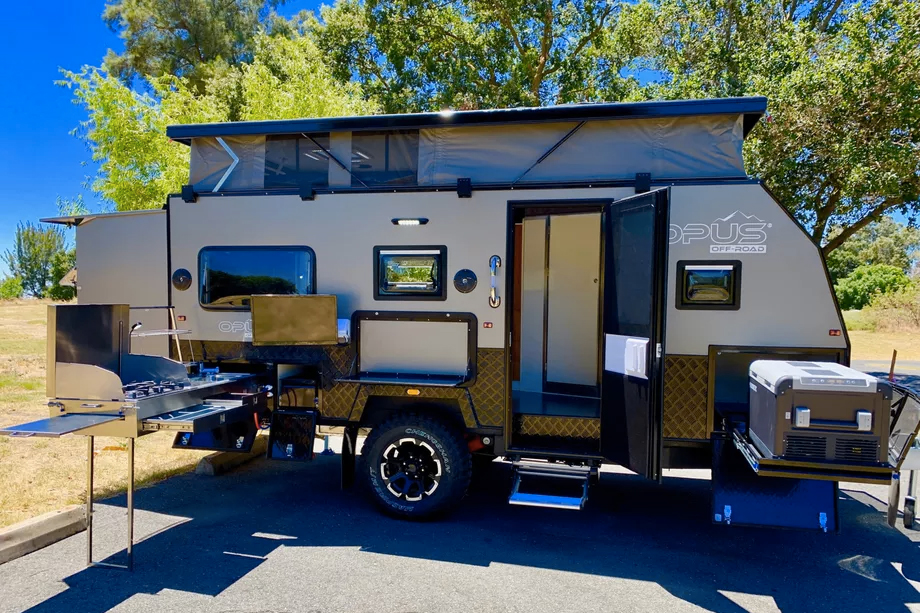 Campers that like to cook on the go will appreciate the trailer's mini stainless steel kitchen, as well as its fold-out fridge and freezer. The rear end of the caravan also extends, to add a little bit of extra room.
The Opus 15 runs on solar-powered batteries and includes an articulating hitch and shock absorbers that help it handle rough terrain.