Tiny home living gets a Japanese twist at this 330 sq ft Portland property, which mixes zen tea culture with Scandi minimalism.
The Oregon home is barely a year old and features two sleeping lofts located at either end of the cabin. Its design was originally inspired by a ceramic and bamboo teapot, and its material and colour scheme echoes this with a natural and painted cedar exterior. The current owner apparently wanted to evoke the contemplative, peaceful nature of the Japanese tea ceremony.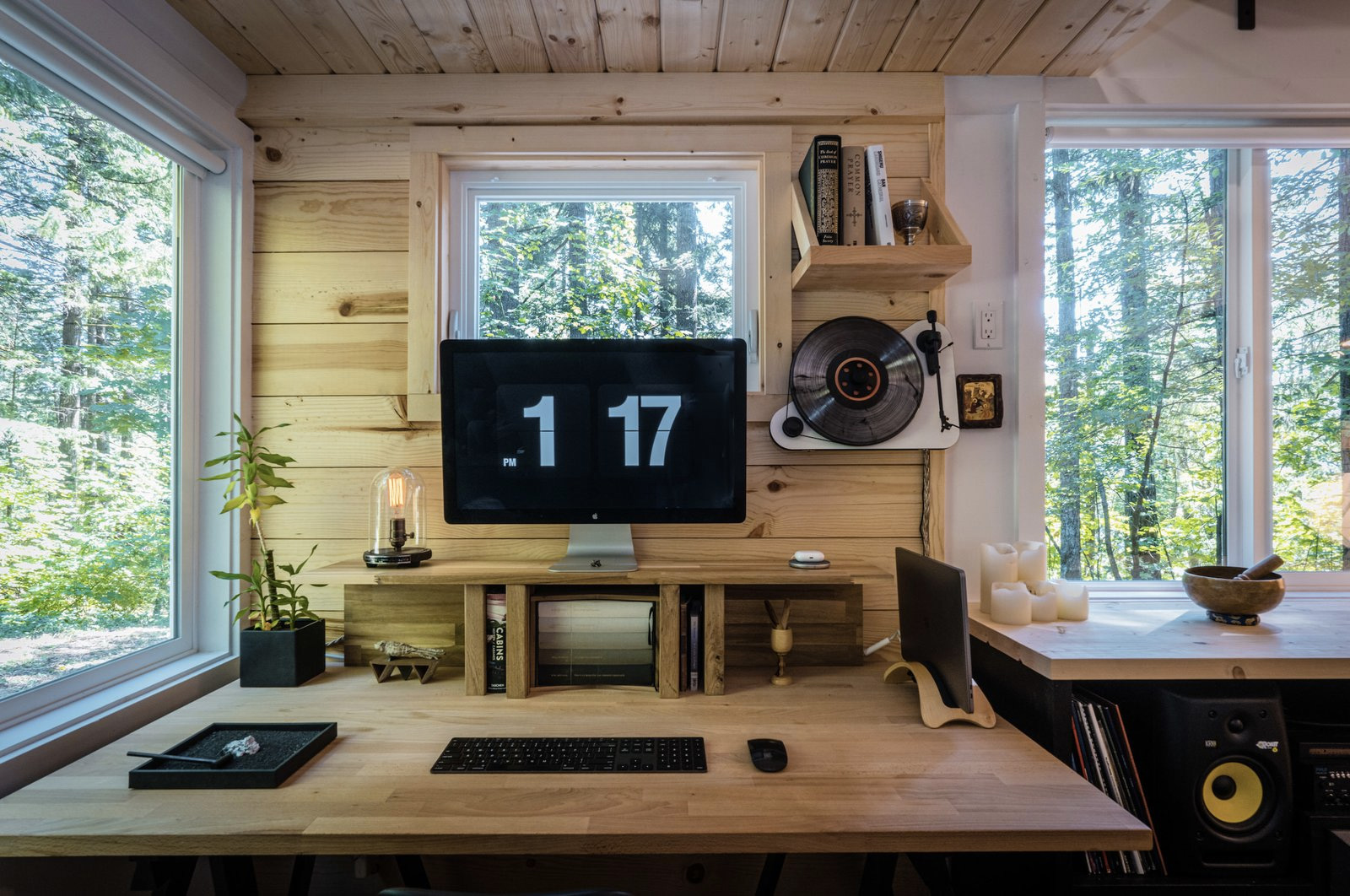 To maximalise space, the tiny home has an open-plan living room kitchen and office space which is lit by large windows. Sloping ceilings create a cabin feel, emphasised by the cow skin rug, leather furniture and wooden beams. Bedrooms are tucked into mezzanine levels but have enough room for a double mattress.
The trailer cabin is ready to hit the road and is listed for $99,000, which includes all the furnishings but not the costs of transportation. Would-be buyers can save themselves $10,000 if they buy it without furniture too.