Shipwreck Lodge takes design cues from the marooned boats that dot the stark landscape of Namibia's Skeleton Coast
Architect Nina Maritz  and interior designer Melanie Van Der Merwe collaborated on the new destination, run by adventure company Natural Selection, creating 10 timber cabins that bed into the raw terrain of the Skeleton Coast National Park.
Each lodge sits atop an elevated platform, on the peak of a sand dune, and is designed to look like a fragment of a ship's hull. Maritz has wrapped the cabins in weathered timber that blends in with the silvery sand and driftwood scattered across surrounding dunes – home to desert elephants, giraffes, lions and baboons.
Starting from N$10,200 per night, rooms have raw plywood interiors and oversized geometric windows that overlook the surrounding conservation area, roughly 68 kilometres from Mowe Bay. Cabinetry and furniture are all built in wood and the dwellings are solar powered, save for their wood-burning stoves, which will keep guests warm on chilly evenings.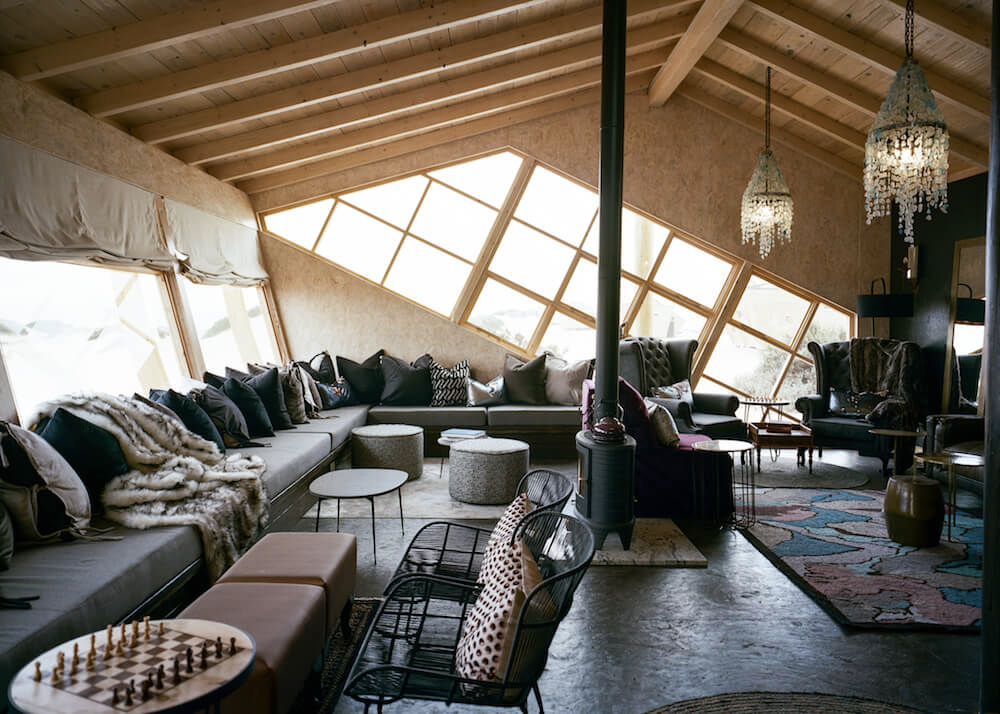 A restaurant with a wraparound deck and communal lounge are set inside the camp centre. Like the cabins, this hub has a natural theme with exposed timber trusses, a tawny colour palette and plywood finishes.
Guests can journey to the Clay Castles, as well as the Suiderkus and Karimona shipwrecks, or indulge in nature watching at the Hoanib River Delta and the Mowe Bay seal colony.
Read next: Architect's 'shipwreck' home is for sale in California for $3m