With 12 lodges around Africa, Singita has built a reputation for industry-leading safari through an obsessive approach to detail. It constantly reshapes its lodges' identities to ensure they are always setting new standards, the latest redesign being Singita Sweni – one of its five lodges in South Africa.
A strong partner in this journey is crucial, and for 24 years Singita has worked with Cécile & Boyd, a Cape Town-based design collective headed up by brother-and-sister team Boyd Ferguson and Geordi da Sousa Costa.
Singita Sweni safari lodge is small and hidden from view, peering out over a river in a private concession of Kruger National Park. This intimacy and its relationship to the enveloping riverine vegetation informed its original design. But, while it was first conceived to blend in, the new-look Sweni is designed to stand out in a subtle yet confident manner.
The designers have taken inspiration from beauty of the 'hidden' treasures of the bush for their palette and pattern mix. 'Small creatures are often overshadowed by the all-consuming quest for the Big Five. We wanted to champion these,' explains Geordi de Sousa Costa. And by picking out the iridescent flash of a bird's feathers, the jewel tones of a beetle's shell, they've also acknowledged the 'hidden gem' that is Sweni itself.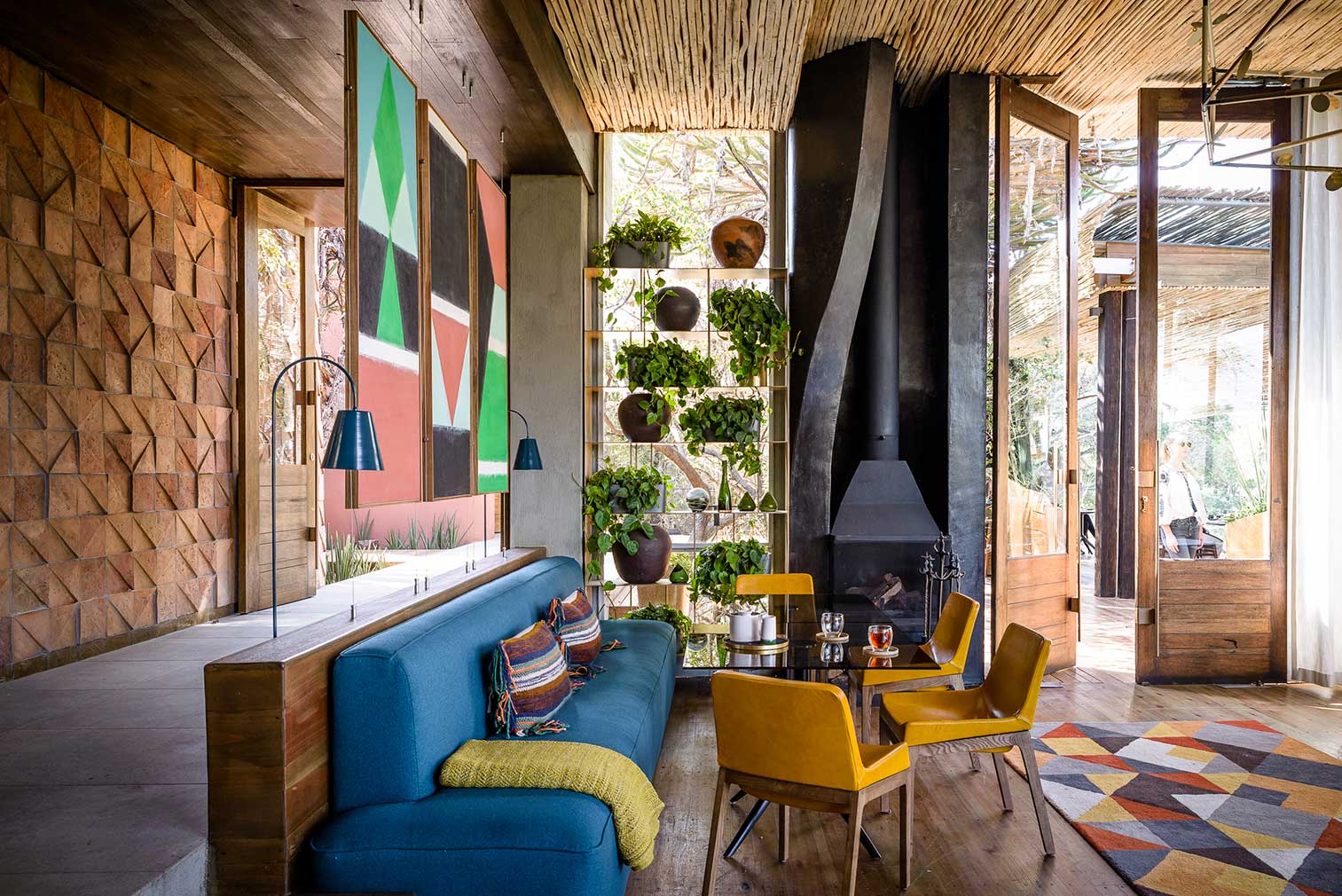 Electric colours and patterns are subtle at first, but once you look closely, they're apparent everywhere, testament to Singita's ability to keep looking at Africa with fresh eyes.
'We were looking for a new language for Sweni. Something brave and joyful, even revolutionary,' says de Sousa Costa.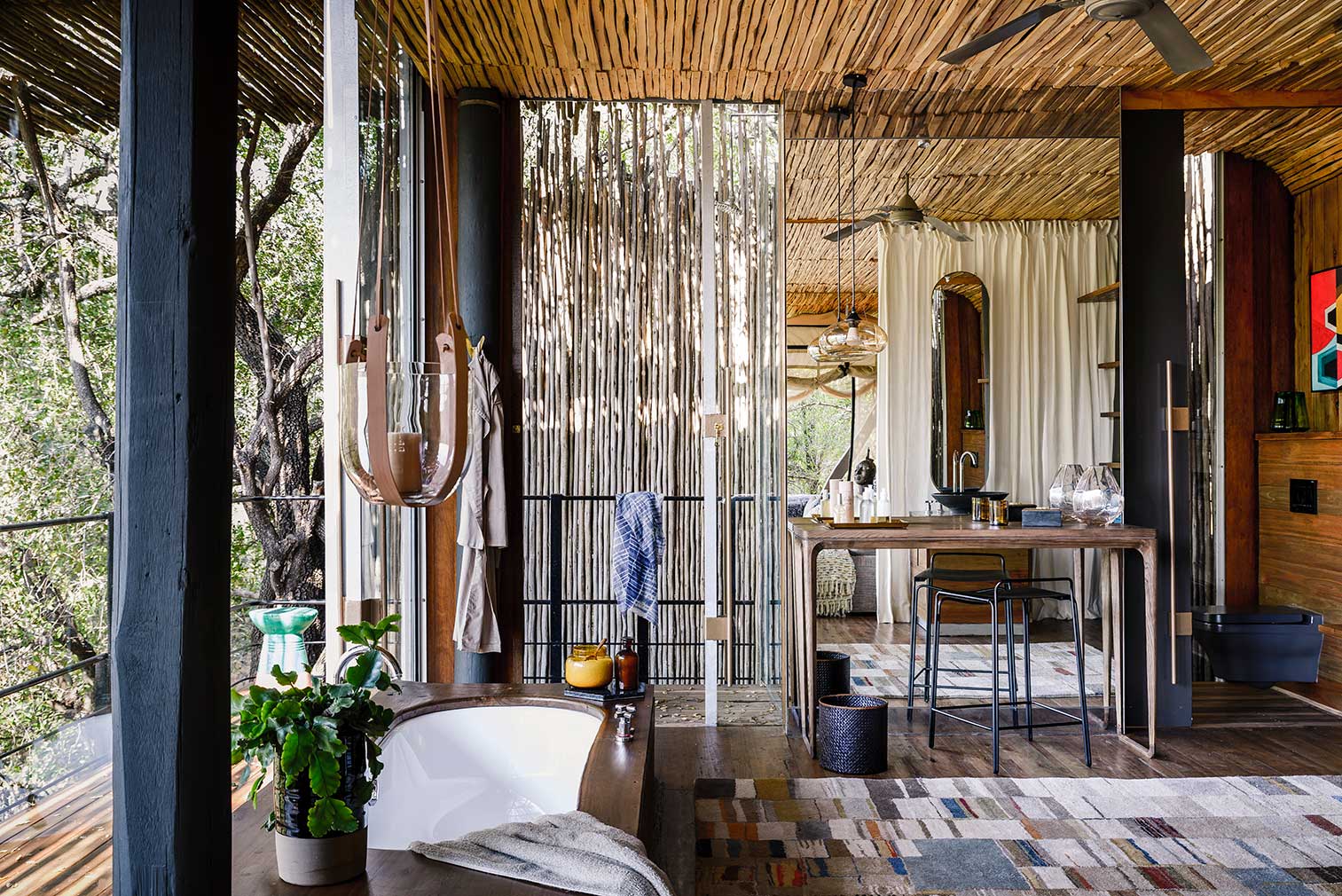 Alongside the exuberant palette of teal, tan, pink and emerald is a clever balance of textures, from metallics to low-key matte terracotta and rich marble – the physical equivalent of being inside a jewel box. 'Sweni, being small, could "wear" this more decorative interior,' comments de Sousa Costa. And while it is dramatic, it's also cocooning, aided considerably by the choices in textures. 'We drew on a lot of midcentury references which we carried through in the extreme texture and geometric pattern on everything,' agrees Geordi.
This influence is evident too in Sweni Lodge's retro wall planters (to exaggerate the feeling of being outdoors) and various artworks. It's an organic and easy atmosphere that belies the curation that's gone into it.
Read next: Rwanda's eco retreat Bisate Lodge is built into a volcanic cone