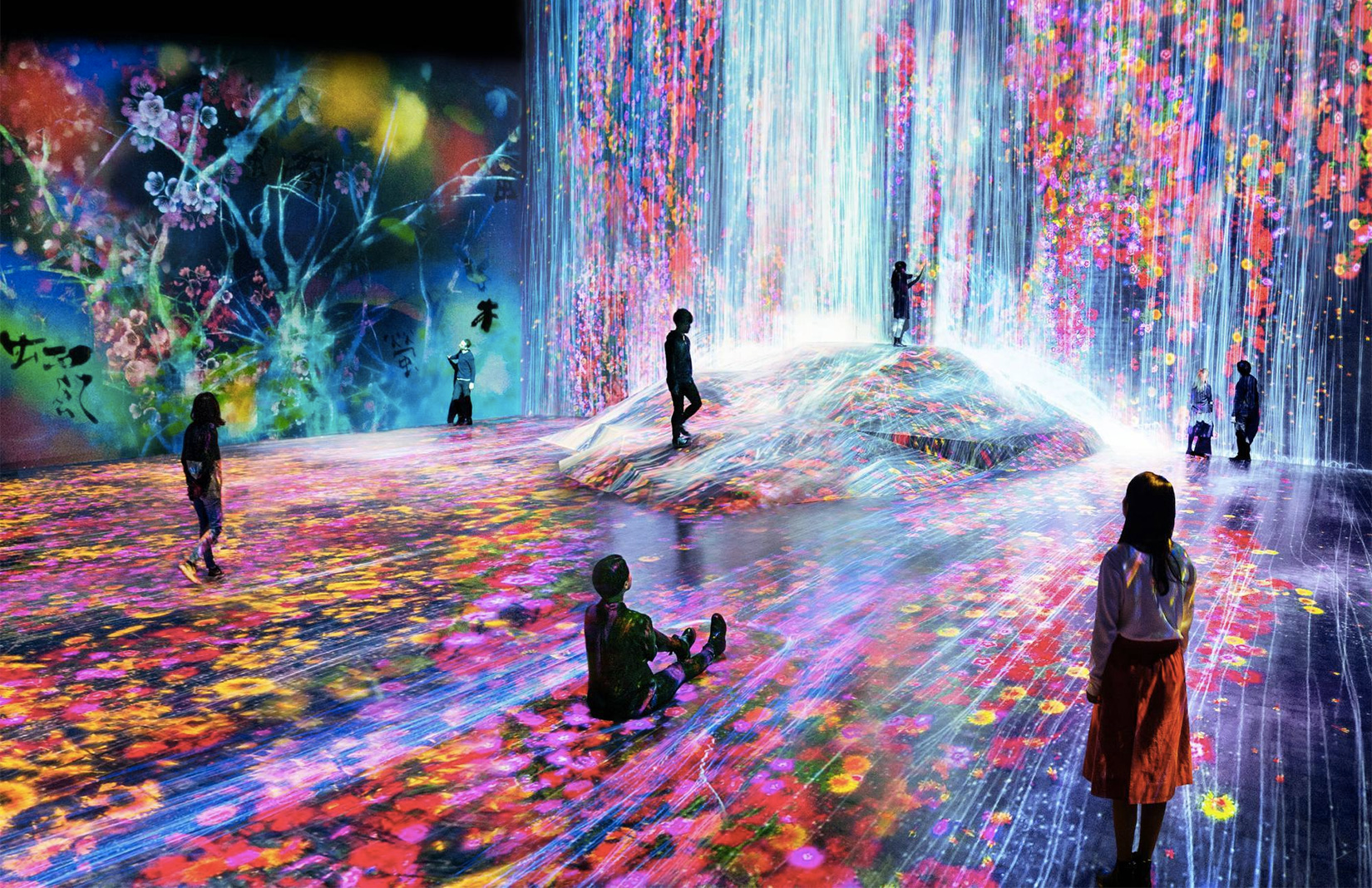 Japanese art collective teamLab has opened a bricks and mortar museum packed with 50 of its technicolour digital artworks in Tokyo's Odaiba.
The colossal, 10,000 sqm space is the first digital art museum in the world, and is officially known as the Mori Building Digital Art Museum.  Artworks are spread across the museum's five zones and are designed to dissolve the boundary between visitor and artwork through interaction.
Says teamLab: 'Artworks move out of the rooms freely, form connections and relationships with people, communicate with other works, influence and sometimes intermingle with each other.'
Some 520 computers and 470 projectors power the digital artworks, which completely transform their physical space using animated graphics, colour and light.
Kaleidoscopic artworks are also programmed to 'evolve' through visitor interaction. Forest of Lamps sees a tree light up every time a person enters the room, while in the museum's En Tea House, cups and plates burst to life with digital blooms.
Admission to the Mori Building Digital Art Museum: teamLab Borderless costs 3,200 yen for adults, with tickets for August available later this month.
It follows the opening of the Yayoi Kusama Museum, another single-artist, immersive space, in Tokyo last year.
1-3-8 Aomi, Koto-ku, Tokyo
Read next: Immersive exhibition Strange Days to transform Brutalist building in London