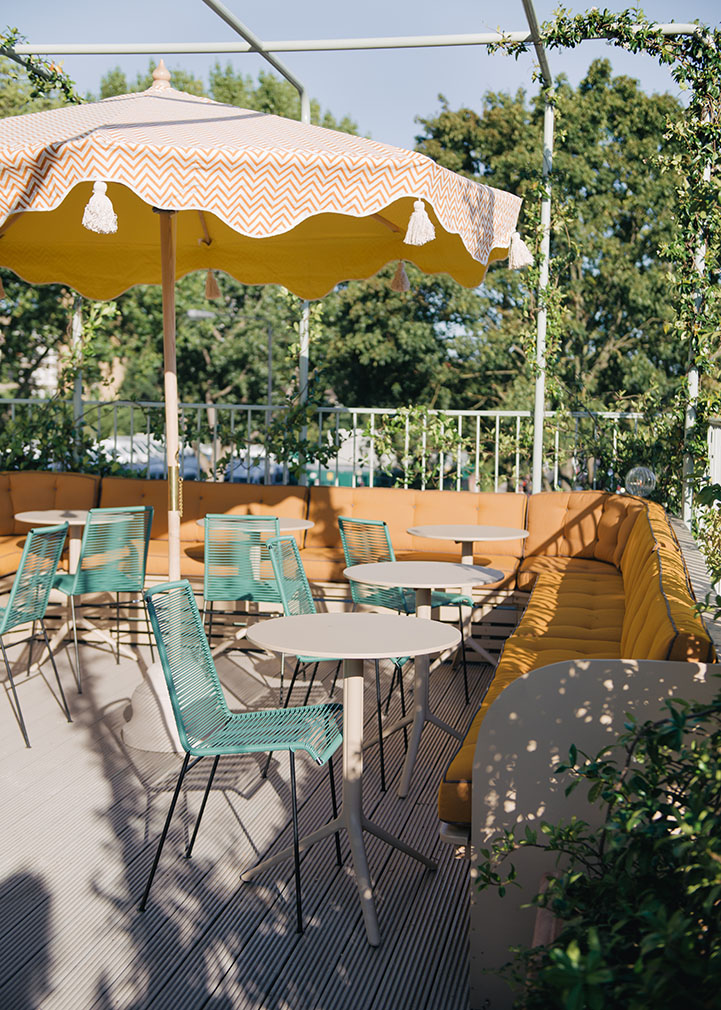 Notting Hill has a new concept store opening this autumn – Sister Jane Townhouse is a showroom-cum-restaurant with a warm, retro vibe inspired by the fall.
London practice Sella Concept designed the 3,000 sq ft haunt and its branding, crafting an autumnal colour palette of burnt oranges, soft creams and walnut furniture that matches the Sister Jane's character.
Latin restaurant Cha Cha has teamed up with the brand on a ground-floor restaurant, which marries their aesthetics via Latin-inspired orange colour pops. A hexagonal bar takes centre stage in the dining room – a motif echoed via hexagonal orange dining tables.
Scalloped banquettes are inspired by the Sister Jane logo, while globe lights and vintage 1970s pieces, including Gio Ponti chairs and Guzzini pendants, hone the retro vibe.
A velvet-clad staircase leads up to the first floor, which is a showroom for Sister Jane's fashion designs and a rooftop bar where you peek over the bustling streets of Notting Hill while sipping on a cocktail.
36 Golborne Road, London, W10 5PR