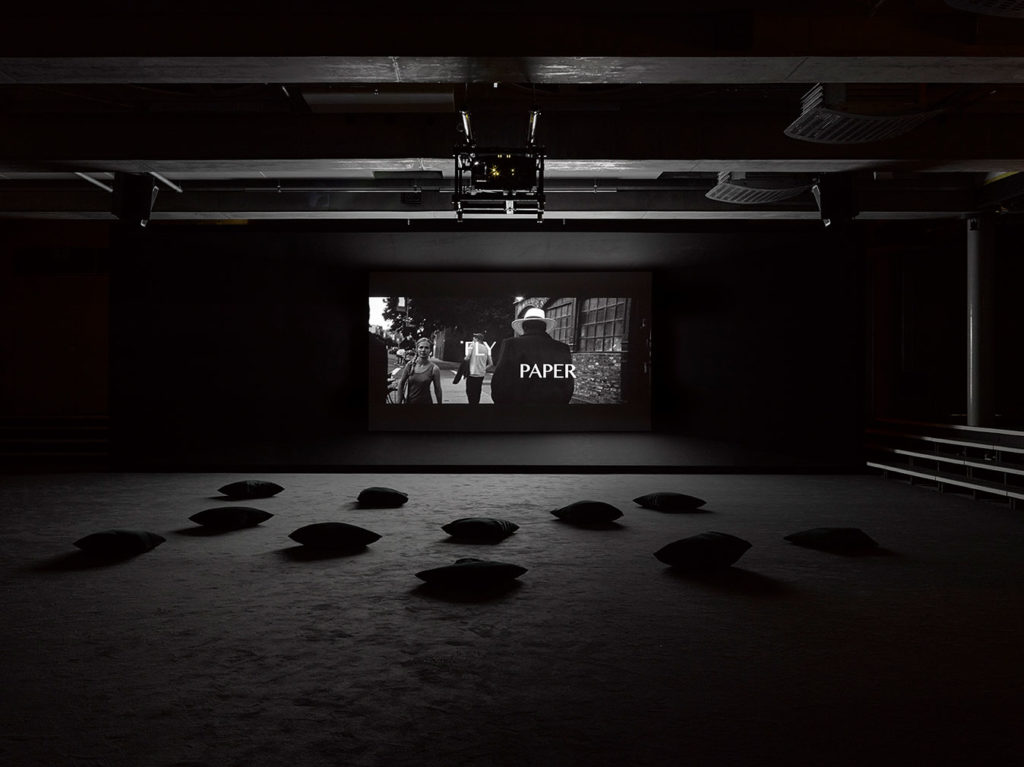 Harlem comes to the German capital this week, with the opening of Kahlil Joseph's Fly Paper at The Store X Berlin's new exhibition studio.
Joseph's large-format film is a dreamlike collage of Harlem's past and present, shaped by the dynamic community of black artists, writers and musicians who call it home. The artist splices these images together with his own personal narratives, creating a multi-sensory world where sonic effects and original musical compositions intertwine. Within the concrete volumes of The Store X Berlin, it creates an immersive acoustic environment.
'[Fly Paper's] soundscape is the best expression yet of my explorations into the physicality of sound,' says Joseph, who has collaborated with likes of Kendrick Lamar, Beyoncé and Sampha.
This marks the European premier of the installation, which debuted at New York's New Museum in 2017. Commissioned by The Store X The Vinyl Factory, it inaugurates the exhibition space, set to host specially commissioned works by leading artists, musicians and designers.
'Fly Paper' by Kahlil Joseph – a The Store X The Vinyl Factory Commission – runs until 8 July 2018 and is free to the public. The Store X Berlin, Soho House, 1 Torstrasse
Read next: 8 of Berlin's most unusual art spaces