A hilltop complex designed by architect Josep Lluís Sert in the late 1960s is for rent in Ibiza, and its interiors are peak Spanish modernism.
Recent interventions have returned the four-bedroom Casa F Sert – part of the Balearic islands' heritage-listed Can Pep Simó enclave – back to its original scheme, incorporating a swimming pool a tower into its sloping plot.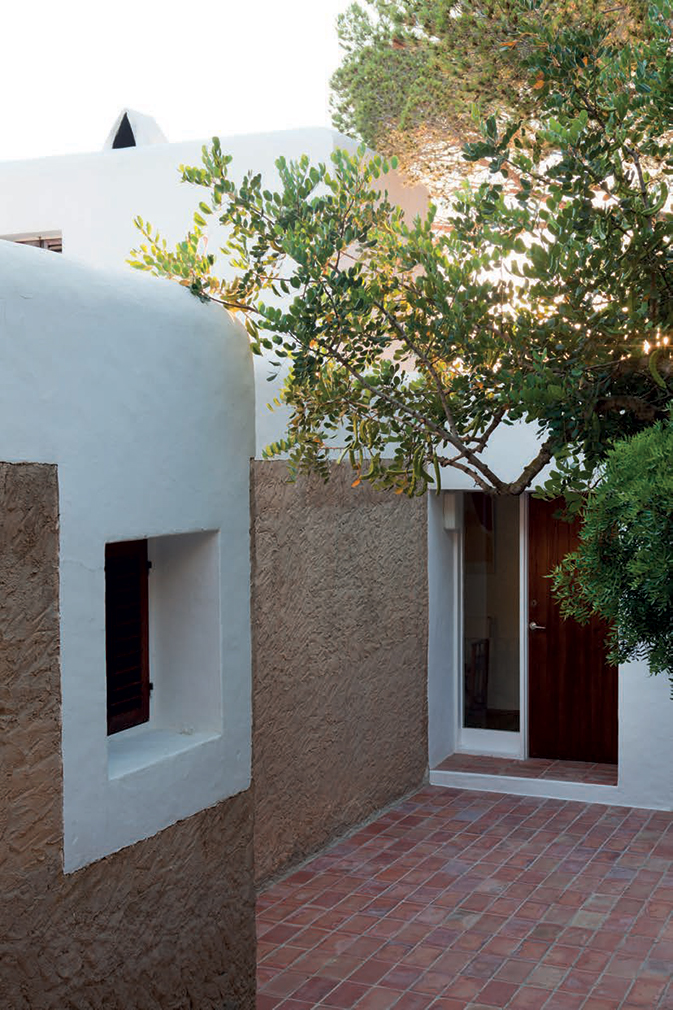 Much of the furniture Sert created for the island home is still in place, and reproductions of pieces from his personal artwork collection dot the whitewashed walls. Brick-red tiles run throughout, including across the large outdoor terrace that looks out to sea.
At the bottom of the villa is a floating footbridge that joins the house and swimming pool to a two-storey stone tower, hidden among the pines, where there's an additional bedroom.
The hilltop Ibiza holiday home is available to rent monthly via Finas Llúrua, starting at €14,000, or for shorter stays on request.