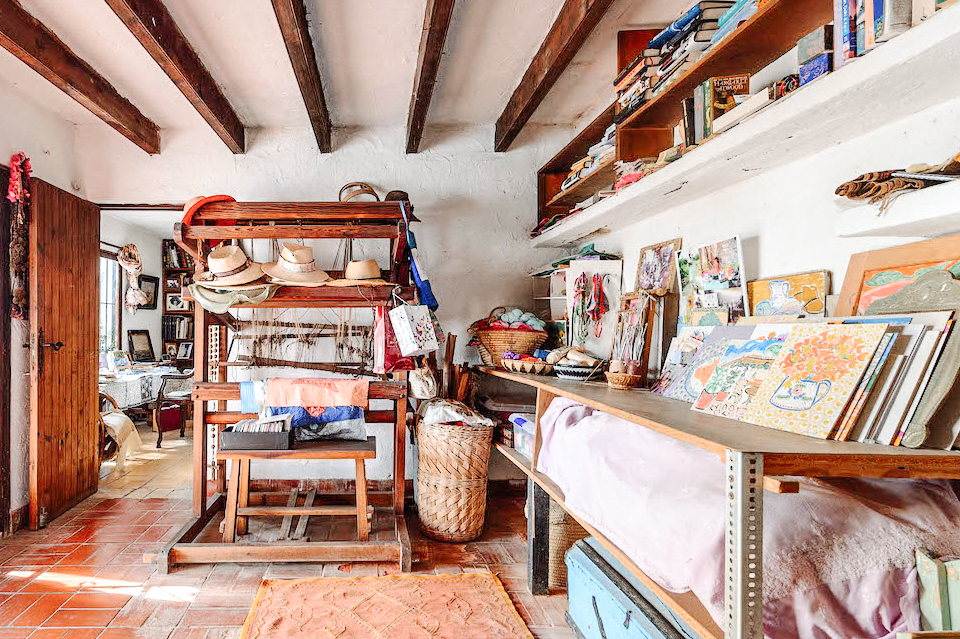 Hundreds of years of history are imbued into the walls of this traditional finca, which nestles among the modern houses of Ibiza's Can Pep Simo enclave and is ripe for renovation.
The five-bedroom island home has been in the same family for five decades and is now listed for €2.45m. Among its quirkier historic features are low ceilings, long winding hallways and tiny doorways that date back from the building's construction (earning the comparison to 'hobbit doors' from its exclusive agent Fantastic Frank.
Aged timber beams cross rooms with stuccoed white walls, terracotta-coloured tiled floors, brick fireplaces and wooden doors. Alcoves and nooks are brimming with books while picture frames hang off every wall and above arches.
Outside, the white-washed Ibizan property has traditional shuttered windows and a lush mature garden with palm trees, shrubs and native plants that wraps around a large swimming pool. It has its own well and views of the sea and Formentera throughout.