An immersive exhibition led by John Akomfrah, Kahlil Joseph and Pipilotti Rist will transform London's The Store X this October, taking viewers on an audio-visual journey through its studio space in the Brutalist 180 The Strand.
Twenty-one artists' work will feature in the polyphonic Strange Days: Memories of the Future, presented by The Store X, in partnership with NYC's New Museum and The Vinyl Factory from 2 October.
'Strange Days will consider how images shape memories while anticipating visions of what the future may hold,' explains The Store X. 'Weaving together reportage and lyricism, the works on view blend images and sound into dreamlike compositions.'
Featured works include Kahlil Joseph's 'Fly Paper' (2017) – a deeply personal portrait of black cultural life in Harlem, which premiered at the New Museum in the fall of 2017 before making its European debut at The Store X Berlin earlier this year; John Akomfrah's 'Vertigo Sea' (2015) – an epic three-screen meditation on the ocean as an environmental, cultural, and historical force; Camille Henrot's 'Grosse Fatigue' (2013), in which a rapid succession and layering of images tells the story of creation; and Pipilotti Rist's video and sound installation '4th Floor To Mildness' (2016), a work that featured prominently in the artist's celebrated 2016 New Museum exhibition.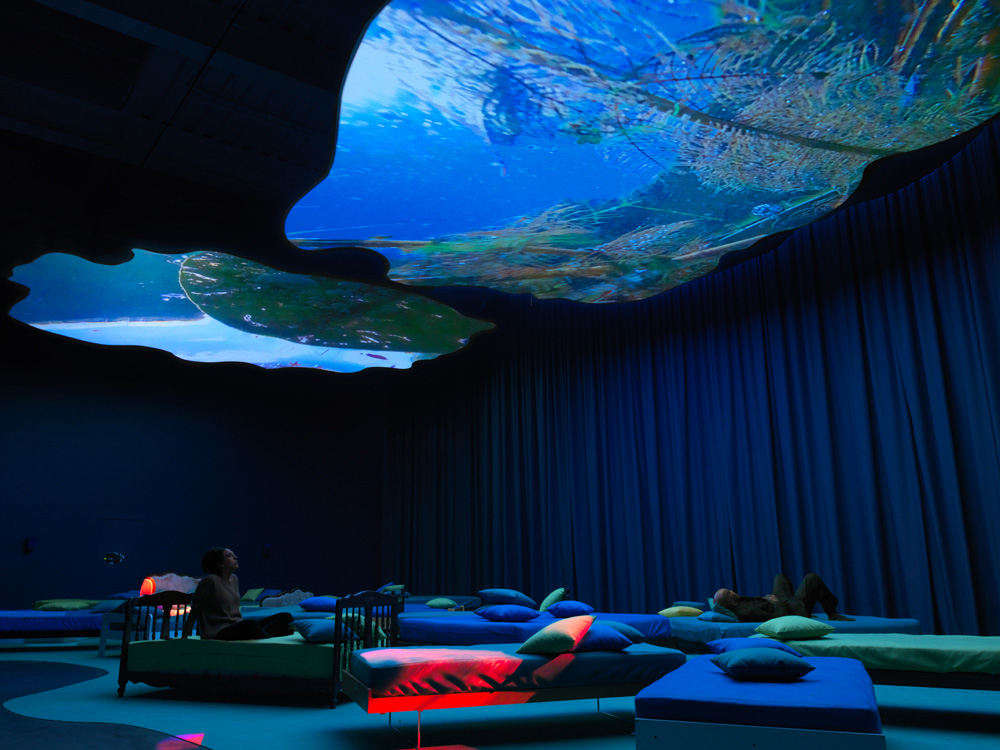 Many of the installations will be making their UK debut in the exhibition, which is curated by Massimiliano Gioni, the New Museum's Edlis Neeson Artistic Director, in collaboration with The Vinyl Factory.
Strange Days: Memories of the Future will run from October 2 to December 9, 2018, at The Store X, 180 The Strand, London WC2R 1EA
Read next: Christo floats a 600-tonne barrel installation on London's Serpentine