Palm Springs is the self-proclaimed capital of the Desert Modernist movement and has been a playground for visionary architects since the 1920s.
Midcentury starchitects like John Lautner, Richard Neutra, E Stewart Williams, Donald Wexler, John Porter Clark and Albert Frey, all contributed to its making it a modernist mecca for design enthusiasts from all over the world.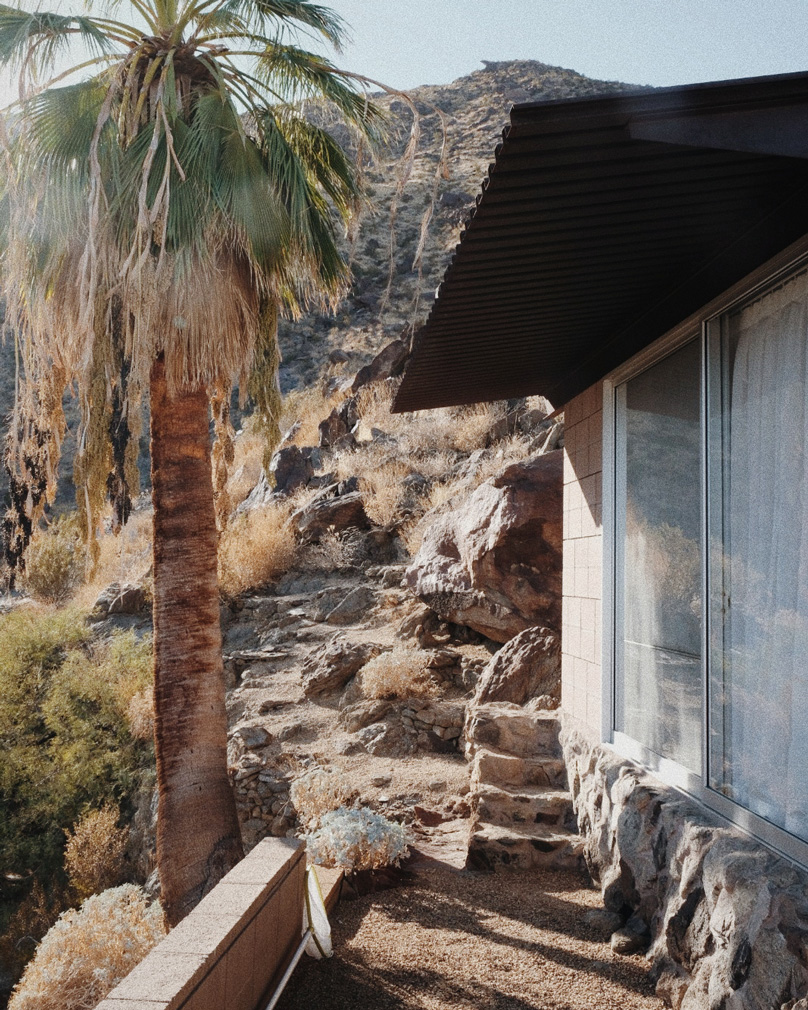 We made a pilgrimage to the Californian desert haven to immerse ourselves in midcentury architecture and visit one of the city's most extraordinary landmarks – Frey House II, designed by Swiss architect Albert Frey in 1964 as his second Palm Springs home.
Built out of cinder blocks, steel, aluminium and glass, Frey House II perches on a hillside overlooking the Coachella Valley. Innovative materials and building techniques minimise its impact on the environment and blend it into the rocky landscape.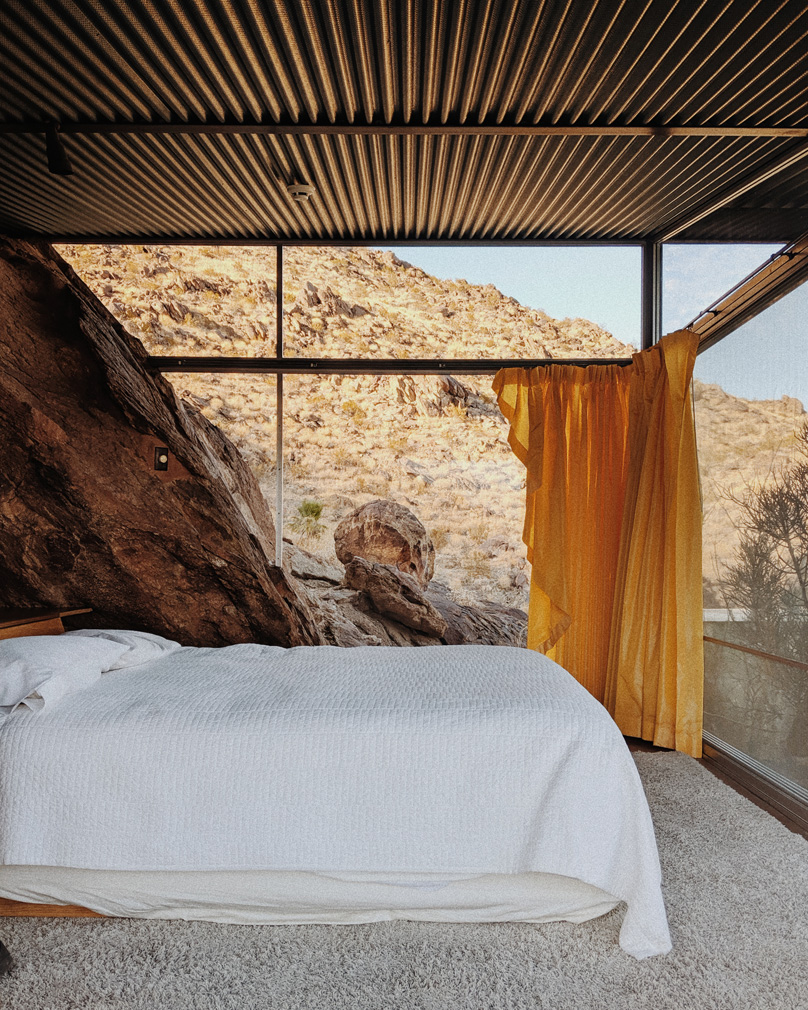 While designing the modernist house, Frey spent a year measuring the movement of the sun across the seasons to select the ideal site for his abode. He also incorporated a giant boulder  into the house's design, using it as a partition between the living room and glass-walled sleeping area.
The interiors of the iconic building are full of midcentury innovations: built-in furniture, including a record player, is bespoke, while the pool deck has cushioned books for relaxing in.
If you're feeling inspired, you can book a visit to Frey House II through the Modern Tour.
Why the desert is a foil for contemporary architecture