This Modernist time-capsule in California is every inch the 'exquisite box' that Craig Ellwood meant it to be.
The self-taught architect rose to fame in the 1950s and 60s as a design wunderkind, contributing to the iconic Case Study Programme and filling the hills around Los Angeles with his minimalist, symmetrical homes.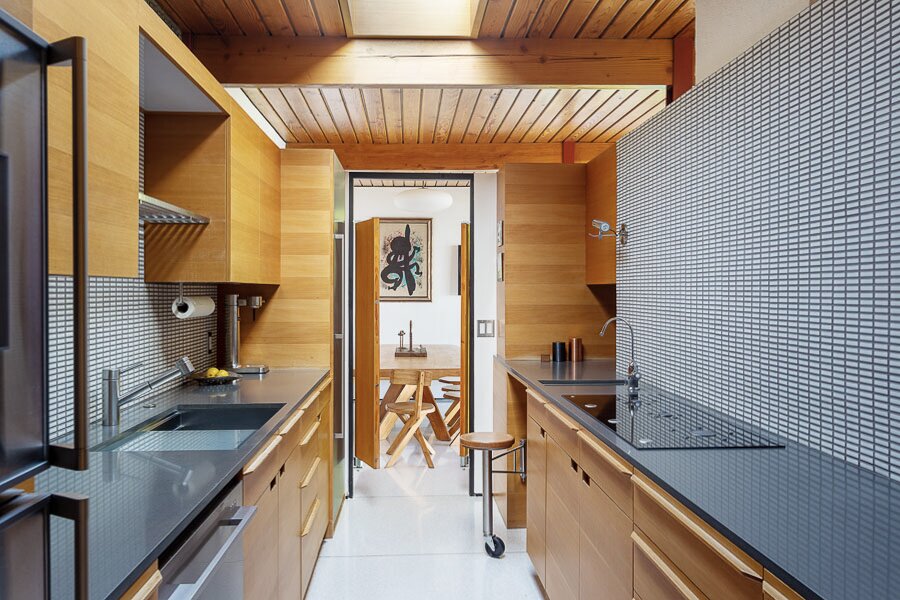 His Johnson House has now come on the market at $3.75m via Crosby Doe Associates, having changed hands only a couple of times since it was built in 1953.
The three-bedroom, 1,676 sq ft Brentwood property is an innovative mix of steel, concrete, glass and wood.
Completed the same year as his No.16 Case Study Home, Johnson House has been respectfully restored, including Ellwood's distinctive panelled walls that float inches off the polished, terrazzo floor, echoing the open-plan living spaces and panoramic views that appear to hover over the sheer drop of the canyon.