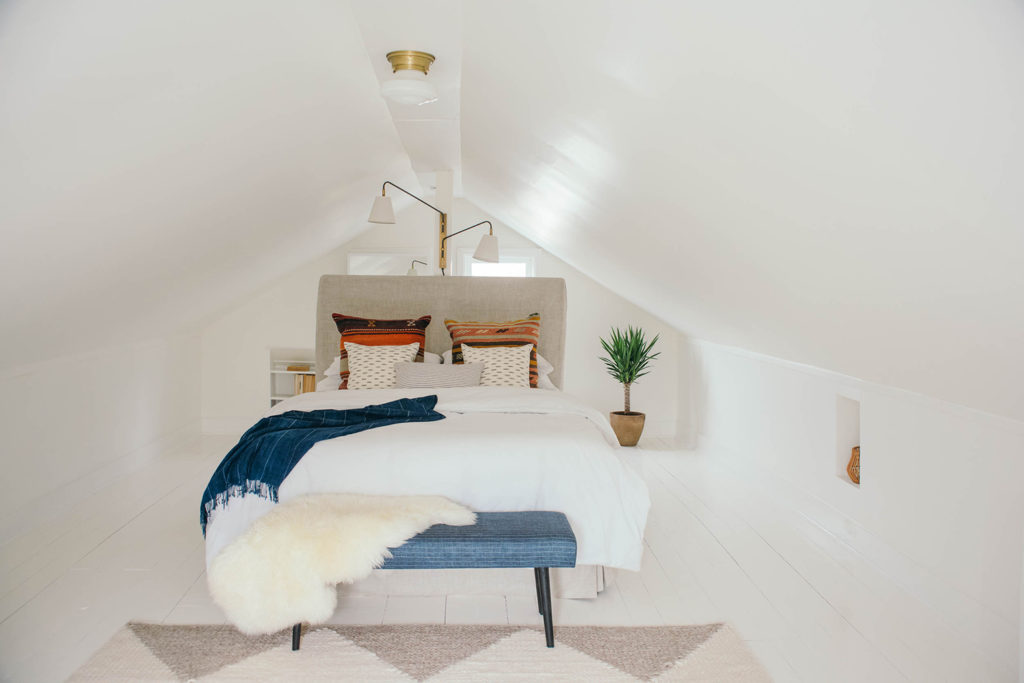 It might be spitting distance from the throng of New Orlean's vibrant music scene but this historic townhouse is all about the quiet.
The Louie takes over the top two floors of what's lovingly known in the city as a double-shotgun house. The holiday home sits within Faubourg Marigny, just a few minutes walk from Frenchmen Street and it dates from around 1890. Shotgun houses are named for their narrow, rectangular layouts: local lore says you could shoot a bullet through the front door and have it pass out straight out the back because rooms are stacked one behind the other.
New owner Anna Thomas and her partner Tim gave The Louie a top-to-toe revamp late last year, polishing its historic bones and adding bursts of colour.
'When we set out to renovate The Louie, we wanted to tell a story and retain the historical sensibility of the house, paying homage to its original,' says Thomas. Period fireplaces have been retained (as has a very old, but still perfectly working stove in the kitchen) and the enormous windows have been restored.
Much of the furniture was sourced locally, including chairs salvaged from a nearby jazz bar, while the sofa is upholstered in velvet to add a sumptuous twist to the moody living room space.
The New Orleans holiday home is available to rent via Welcome Beyond from €257 to €652 per night and The Louie is a short walk from the heart of the city's live music scene, surrounded by bars and attractions.
Despite this, it's a surprisingly tranquil spot, even when the city bursts to life during Spring's festival season, meaning it's a quiet sanctuary where you can revive yourself before hitting Downtown…
See more holiday homes in the USA