Fora has opened its largest 'proworking' space to date in London's Borough, spanning 3,000 sqm and incorporating a restaurant with produce sourced from the nearby market.
The purpose-built site – Fora's third London space – is designed by Hassell Studio, who have used a playful palette of primary and pastel shades. Bold Moroccan tiling and explosively patterned rugs are used throughout the building, which is capped by an airy double-height event space and a sun-drenched terrace with views of St George the Martyr church.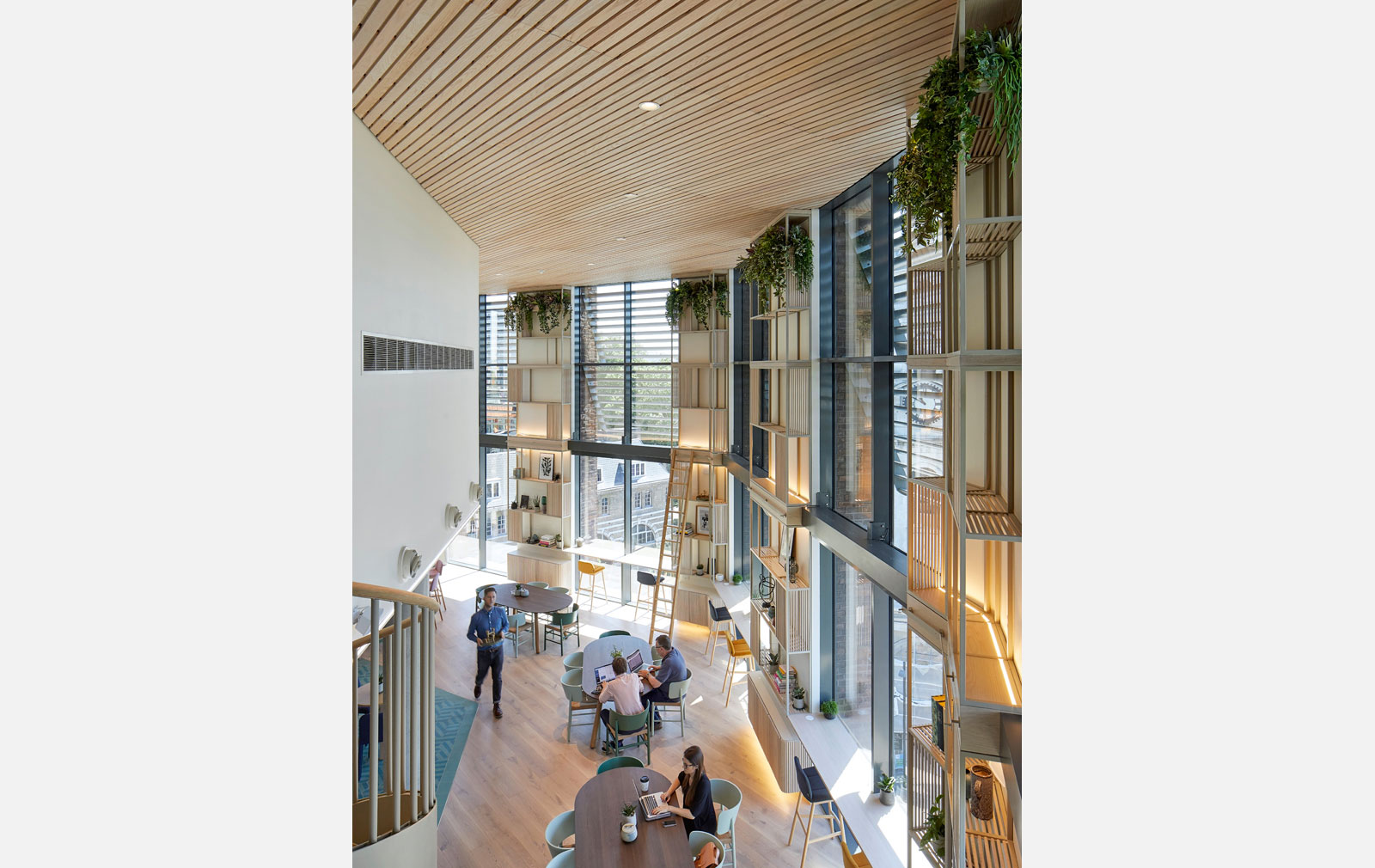 Fora's Nordic-inspired Børealis restaurant is run by Soren Jessen, owner of the 1 Lombard Street brasserie. It offers a counterpoint to all the colour, with charcoal shades and rich wood, velvet and granite finishes. Brass railings separate the main dining space from a private dining area and a coworking-style bar.
'Borough is such an energetic and vibrant part of London and we've really tried to respond to that,' explains Fora co-founder Katrina Larkin, who previously started The Big Chill festival. 'The foundations underpinning the design were about creating an inspirational and collaborative workspace for our residents and to invite the wider community to engage with the space through the restaurant, café and retail offerings.'
Fora's Borough location – close to the Ministry of Sound's new London coworking space – is already 75% occupied, with residents largely working in finance and tech. In addition to the restaurant, casual coworking, office and break-out spaces, the site also includes fitness and wellness facilities on the basement level of the building. Memberships start from £425.