Not content with creating the world's most expensive hotel room at the Palms Casino Resort in Las Vegas, Damien Hirst has installed a 60-ft-tall demon at its nightclub too.
Hirst's 'Demon With Bowl' artwork was first unveiled in Venice at his 2017 exhibition Treasures from the Wreck of the Unbelievable; however, visitors only saw a resin copy. This is reportedly the first time the original bronze has been shown to the public.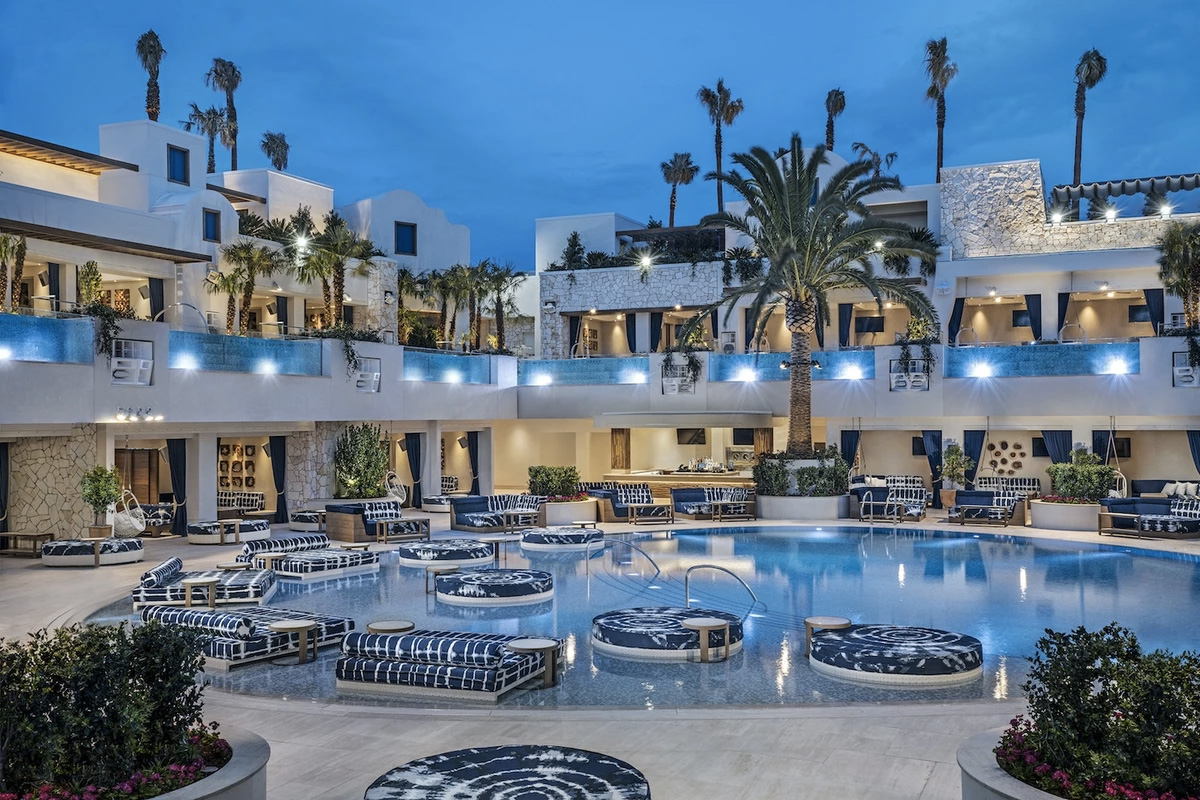 The headless naked figure takes pride of place in the middle of one of Kaos's many swimming pools (the club claims it has more pools than any other resort in North America).
If that whets your appetite, guests at the hotel can book a stay in a Hirst-designed hotel room for $100,000 a night. It's home to a pair of his formaldehyde sharks and is adorned with the artist's signature pills and butterfly motifs.