Even a colossal 60-ft-tall headless demon sculpture by Damien Hirst wasn't enough to draw in punters to Las Vegas's Palms Casino Resort nightclub KAOS, which has shuttered its doors after less than a year in business.
The giant artwork, entitled 'Demon With Bowl', was first unveiled in Venice at Hirst's 2017 exhibition Treasures from the Wreck of the Unbelievable, before being snapped up by casino moguls and collectors Frank J Fertitta III and Lorenzo Fertitta. It anchored the poolside club – itself the centrepiece of the Palms resort, which the brothers bought in 2016 for $313m, and spent a further $690m overhauling.
While KAOS may be no more, according to ArtNews, Hirst's sculpture will remain in situ, on display for the foreseeable future. And high-rollers will still be able to experience Hirst's most immersive installation at the Las Vegas hotel – a $100,000 per night, shark-filled hotel suite designed by the British artist and filled with six of site-specific commissions.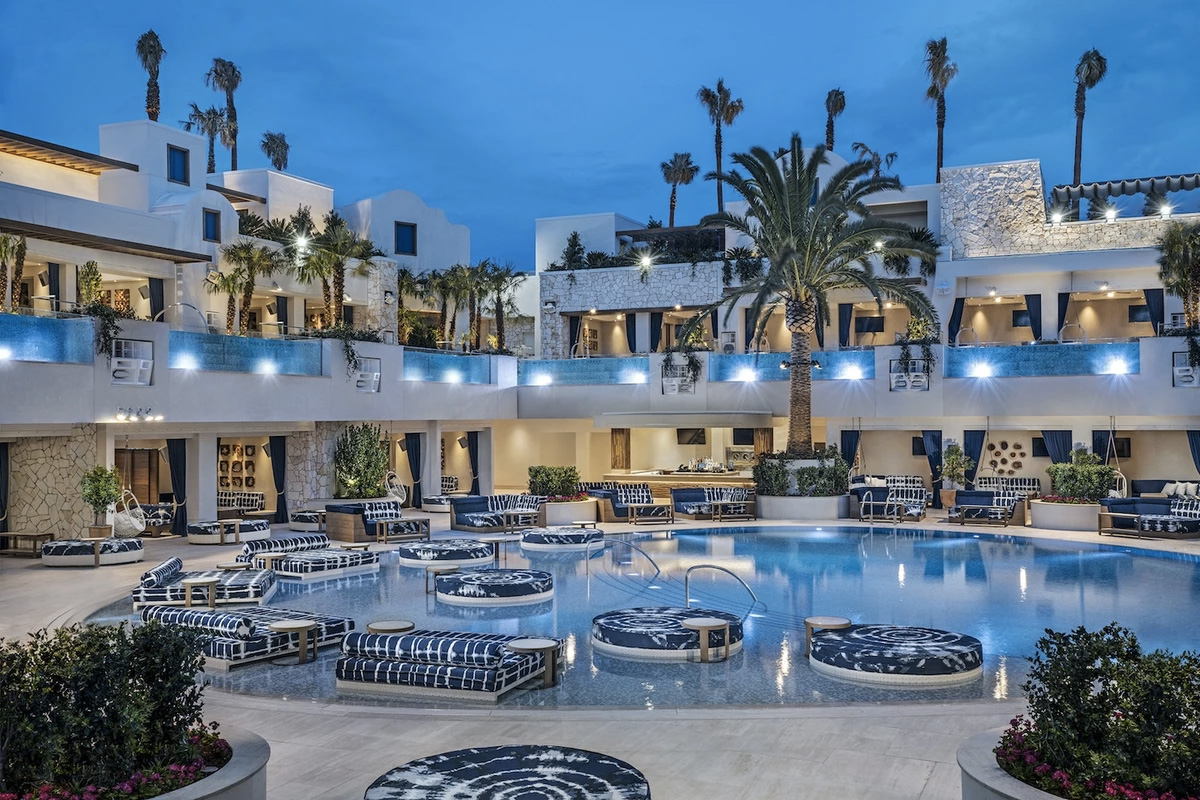 Kanye film 'Jesus is King' will take viewers inside James Turrell's Roden Crate