The facade of this Milan building might seem as if it's peeling off, but it's part of an installation by British artist Alex Chinneck.
The piece is on display for Milan Design Week and spans the 17-metre front of a building on Via Tortona.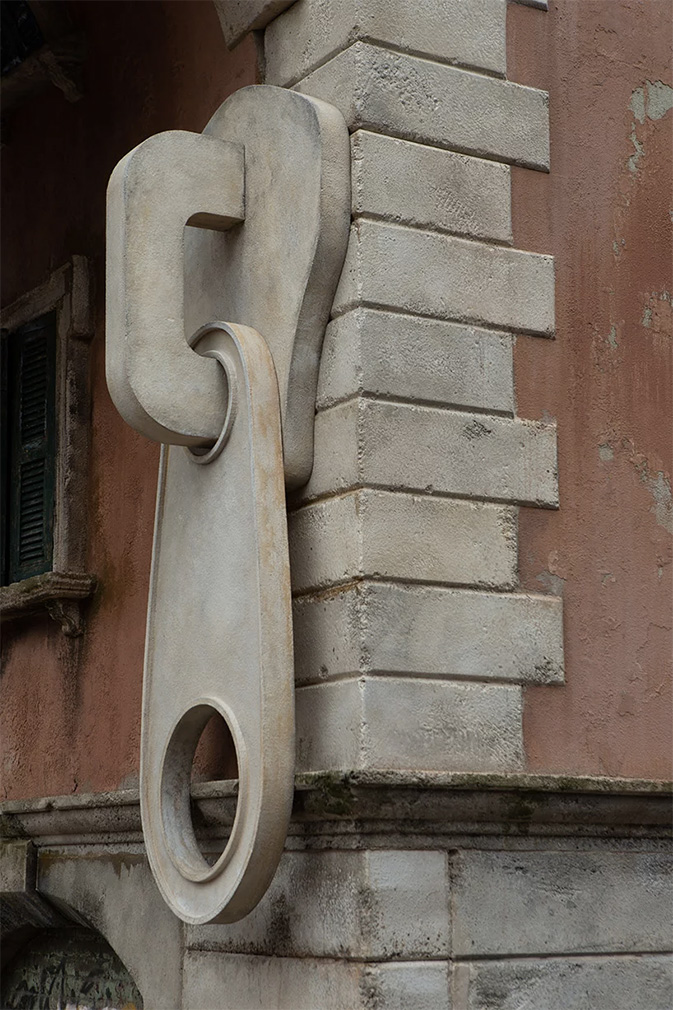 A giant zipper on the side of the building appears to be unravelling its concrete front as well as one of its windows, and the motif is repeated on the inside – where a floor and internal wall are being unzipped.
To create the piece, which was commissioned by vape brand IQOS, Chinneck employed some visual trickery, creating a new exterior for the building as well as repouring its cement floor to create a glowing circular hole.
It's not the first time the artist has created architectural illusions, having similarly 'unzipped' a derelict office block in the UK last year.
Alex Chinneck's installation is at Spazio Quattrocento, Via Tortona 31, Milan 20144 from 8 to 14 April