A cluster of 18 mirrored cabins has appeared in the foggy landscape of China's Yubei Province, blending into the greenery of the surrounding tea fields.
They glistening volumes are part of the Mountain and Cloud Cabins hotel in Yichang, designed by Wiki World and +Advanced Architecture Lab. Each cabin functions as a separate guest room that immerses visitors in the misty views surrounding them.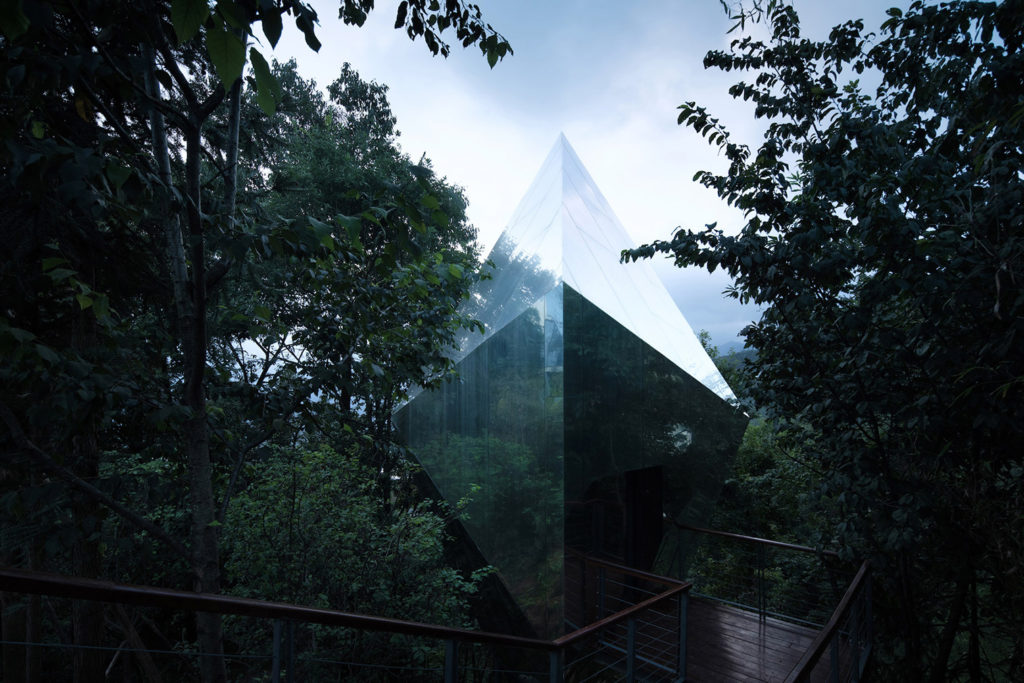 There are several different types of cabins to rent – some with large windows that frame the landscape, and others that are shaped like otherworldly vehicles or long shipping containers.
Wiki World describes them as 'bridges in the valleys, spaceships in the woods, viewfinders in the tea fields, and stacked buildings on the hillside'.
Hidden behind the cabins' reflective exterior are warm, timber-lined rooms, with something of a Nordic feel to them – apparently inspired by Wiki World founder Mu Wei's time living in Norway.