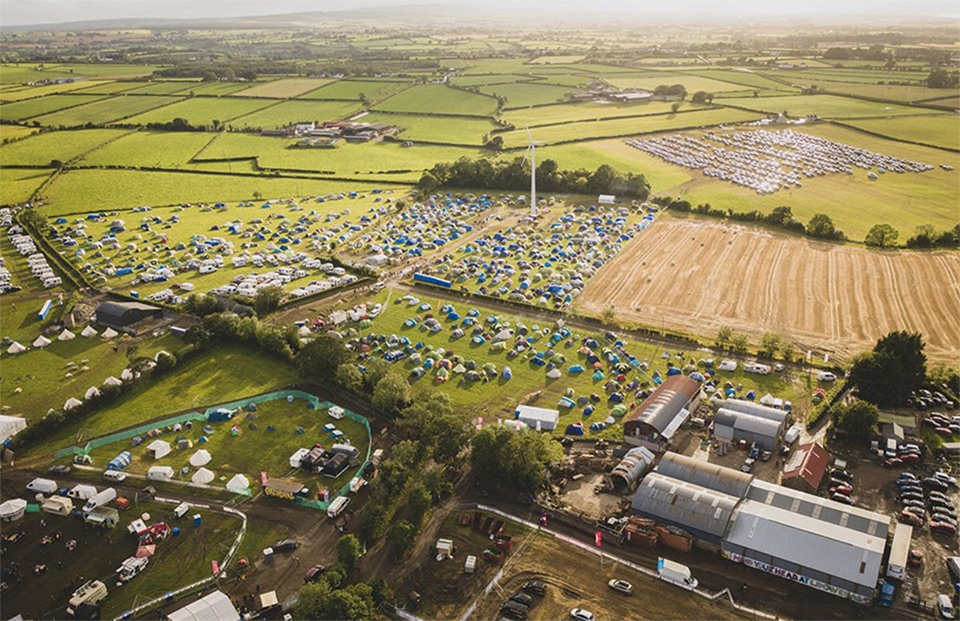 Festivals and events have been cancelled across the globe this summer to flatten the spread of Coronavirus. Still, with lockdown restrictions easing, plans have been revealed to host the world's first socially-distanced music festival in Northern Ireland.
Unlocked festival is being put together by the team behind the Stendhal Festival. It will take place across two weekends at Ballymutty Cottage Farm in County Londonderry from August 21 to 22 and August 28 to 29.
The 25-acre farm site will host between 500 to 1,000 people, though the government has not yet approved the festival. Camping passes will be available, with 8mx8m plots and a restriction of 2 people from the same household per tent. Guests must be over 21 years old and follow social distancing rules.
Other safety measures mentioned on the website include temperature checking machines at the entrance, social distance markings across the site, hand sanitising facilities, and a 6-8 alcoholic drink limit per person to discourage inebriation.
The Republic of Ireland will be allowing gatherings of 500 people outdoors from July 20. Unlocked's organisers are optimistic Northern Ireland's government will follow a similar suit.