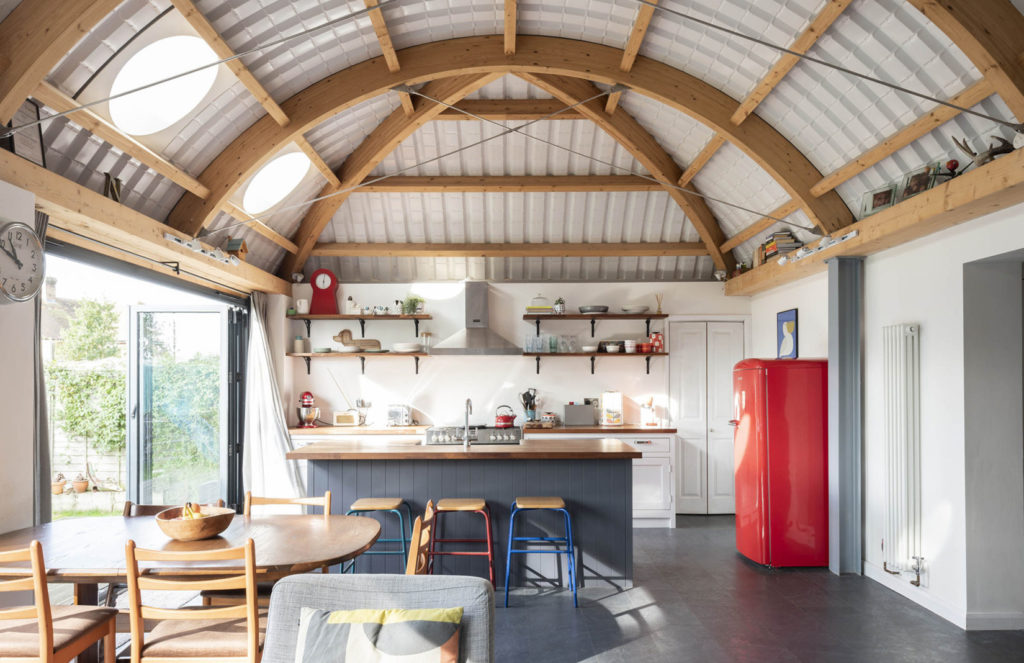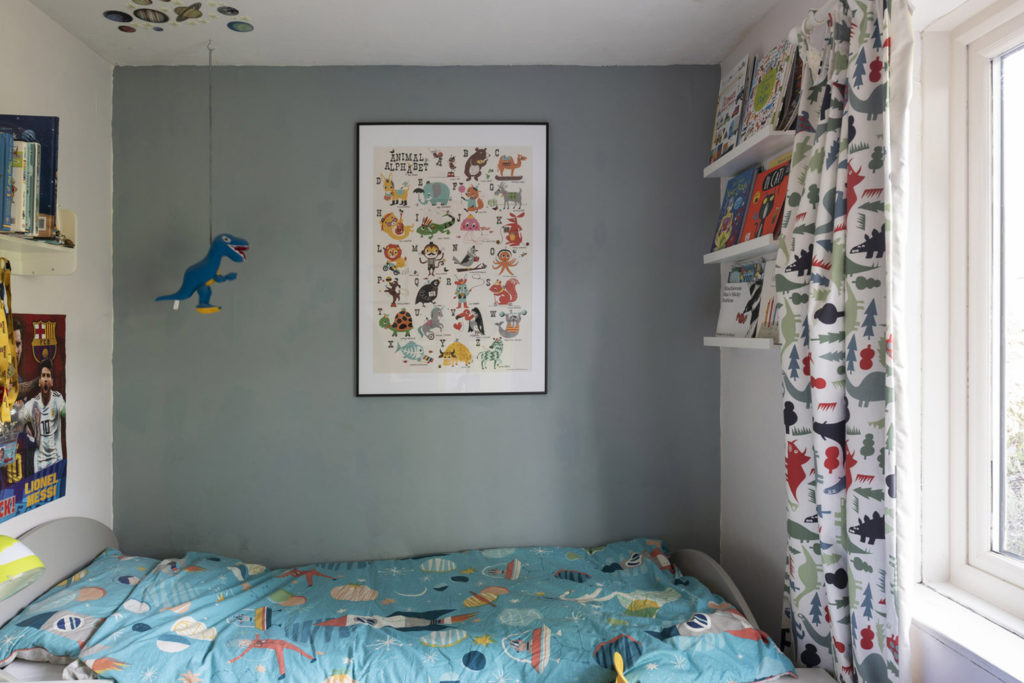 Inside this perfectly ordinary 1960s bungalow in rural England is a magical surprise, courtesy of Will Alsop.
The British architect was known as a true experimenter in his field, most notable for his Sterling Prize-winning work on Peckham's Library in London. This Ardingly home in West Sussex – on the market via The Modern House for £475,000 – is his only known residential project and it captures much of the playfulness with which he became synonymous.
Its brick façade is classic post-war British architecture, but a widened front entrance leads past three bedrooms into an extension at the rear where the transformation takes place.
Here a barrel-vaulted aluminium ceiling, studded with Alsop's signature porthole windows, crowns a modern living area and kitchen with exposed pine beams and steel.