The Richmond home where Leonard and Virginia Woolf established Hogarth Press has hit the market, on the centenary of the fabled publishing house.
The Woolfs moved into Hogarth House on Paradise Road in 1915, and established their publishing empire from its drawing room in 1917. The iconic press published works by leading Modernist thinkers of the age, including the Woolfs, T S Eliot, John Middleton Murray and Sigmund Freud.
After the literary couple moved to Bloomsbury Square in 1924, the Grade II-listed Georgian property was sold and divided into business premises in the 1930s. Practice Donald Insall Associates was enlisted to convert the 1750 building into two residential villas, dubbed Virginia and Leonard, in honour of their famous inhabitants.
The two dwellings are now on the market via Savills for £3.75m each, and both Richmond properties are set over four floors, with the kitchen, dining room and family room filling the lower ground floor, and the drawing room and study on the ground level. Each has a private courtyard garden designed by RHS Chelsea Flower Show medalist Heather Appleton.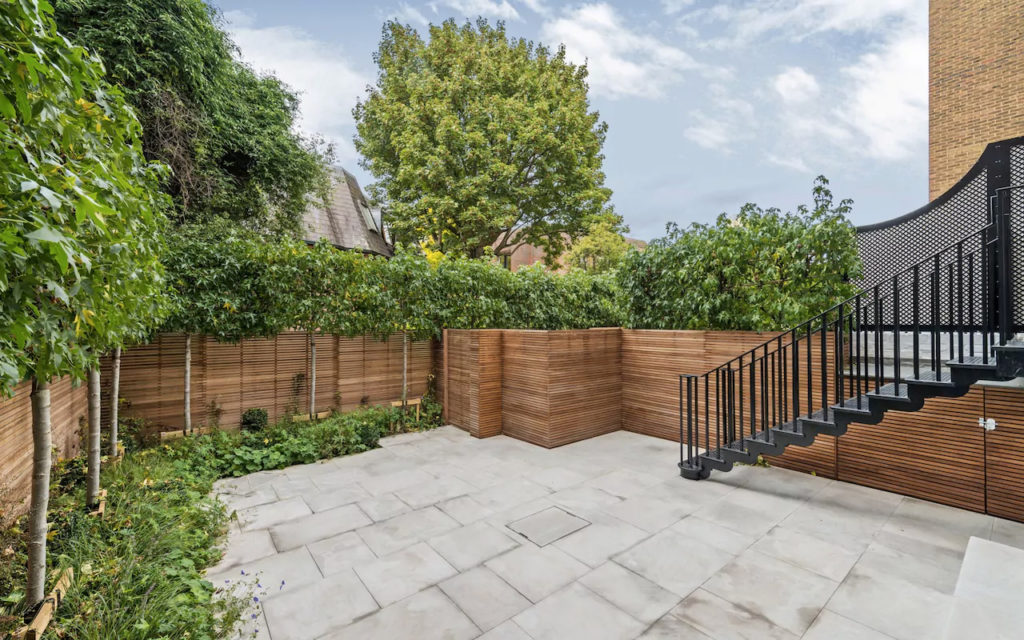 Bedrooms (five apiece) fill the upper floors, and many historic features have been restored and reintroduced by the architects across the blue plaque property, including panelled walls, high corniced ceilings and staircases. Interiors are by design firm The Decorative London Ltd.
Hogarth House and Bloomsbury Square are the Woolf's most famous addresses, but literature fans can also make pilgrimage to the couple's 17th-century countryside retreat, Monk House, which is open to the public.
Read next: Will the all-star cast of designers in 'Holiday House' help shift these £23m pads?