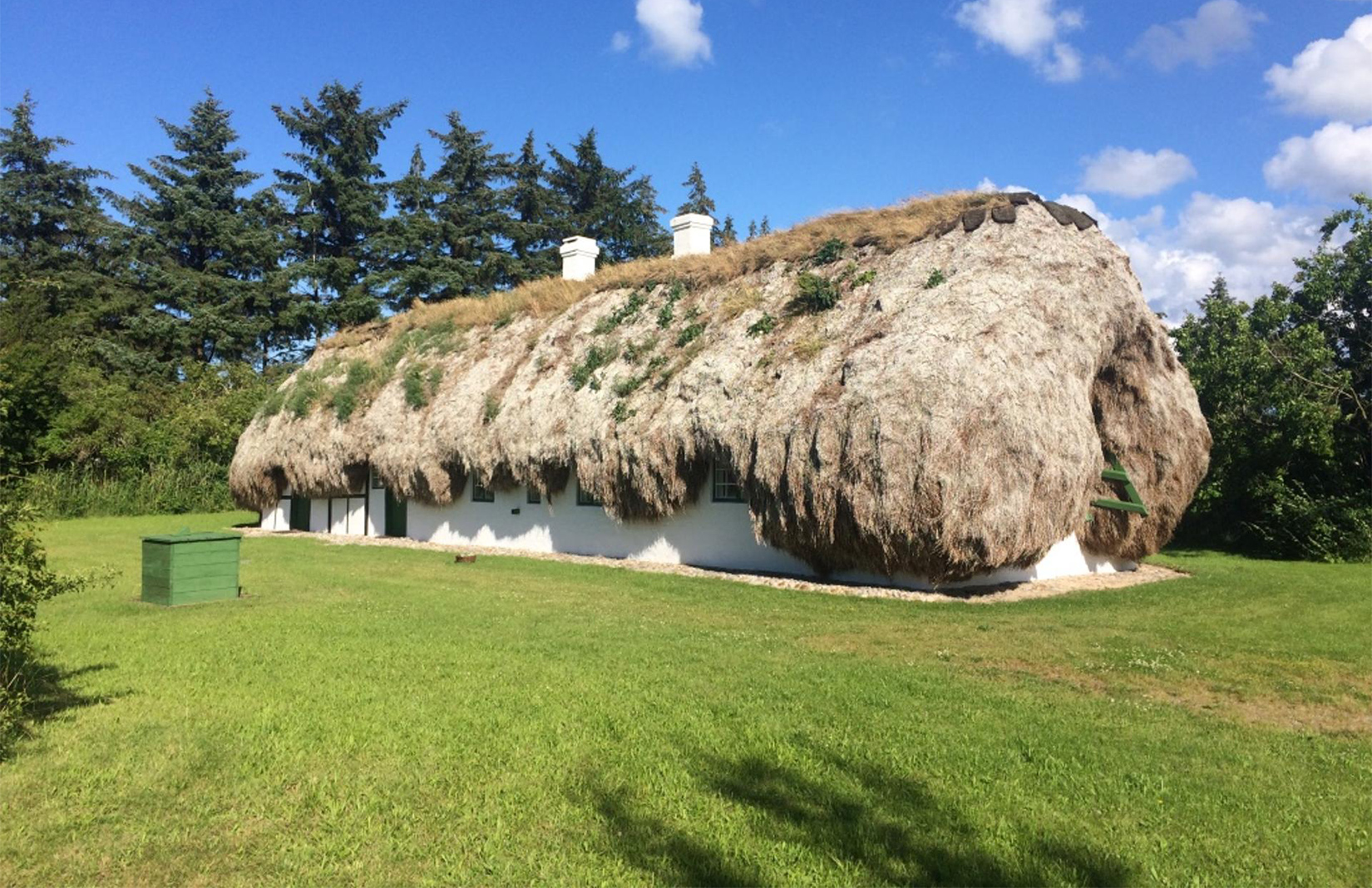 This rustic retreat is one of a few remaining seaweed thatched cottages on the Danish island of Læsø.
Dating back to the late 1700s, the two-bedroom home – which has been a protected property since 1989 – has undergone a recent top-to-toe renovation. Its distinctive overhanging roof has been completely replaced, using an impressive 32 tonnes of seaweed, and its wooden beams and floors restored to their former glory.
A new kitchen now sits alongside the island property's original one, which retains its cast iron stove, and rooms are freshly whitewashed with woodwork picked out in bright colours.
The 100 sqm cottage – listed with Adam Schnack for 2.6m DKK – sits on a secluded strip of land, close to forest and meadows and a short drive from Bovet Bay, and Bløden Hale beach.
The island is known for its thatched homes, which were often built using driftwood – a necessity, after Læsø's once flourishing salt industry had stripped the island of timber. The saltwater-soaked wood sees off decay, meaning many of the Læsø's historic homes have lasted hundreds of years.
Læsø is a hotspot for bird watching and cycling, and is popular with tourists during the summer months. A regular ferry service links the island with the mainland, which is a two-hour boat ride away.
Read next: Stay in an architect's retreat on the Danish island on Møn