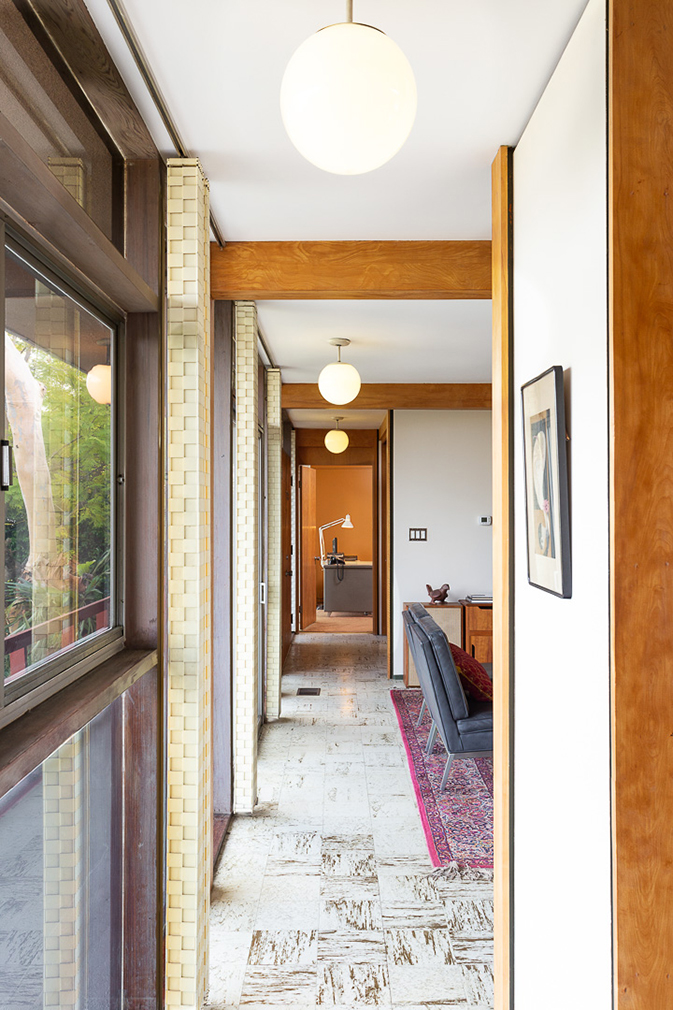 A time capsule modernist pad by architect Kazuo Umemoto in Los Angeles' Mt Washington is being offered for the first time at $1.195m.
The three-bedroom hillside home was built in 1961 for Dolores and Donald Hamilton at 4139 San Rafael Avenue. And while Umemoto isn't a household name, his glass-walled design has stood the test of time and is a prime example of the post and beam style pioneered by USC School of Architecture.
Floor-to-ceiling glass frames views of the San Gabriel mountains in the distance, while beams are exposed throughout the 1,534 sq ft home.
The Los Angeles property is listed via agent Ilana Gafni & Crosby Doe Associates and will need a bit of a polish, including fixing up its swimming pool which is currently out of order. But the views alone will offer plenty of inspiration for its renovation…
Read next:  Could Yves Béhar's new prefab help tackle the housing crisis in California?