The Virgin Mary watches over the first coffees of the day at Konvict, a Czech cafe that's borrowed some design details from the baroque chapel next door.
The Olomouc building dates back to the 17th century when the Jesuits used it, and it is this 'religious mystique' that designer Denisa Strmiskova Studio has incorporated into the cafe's design.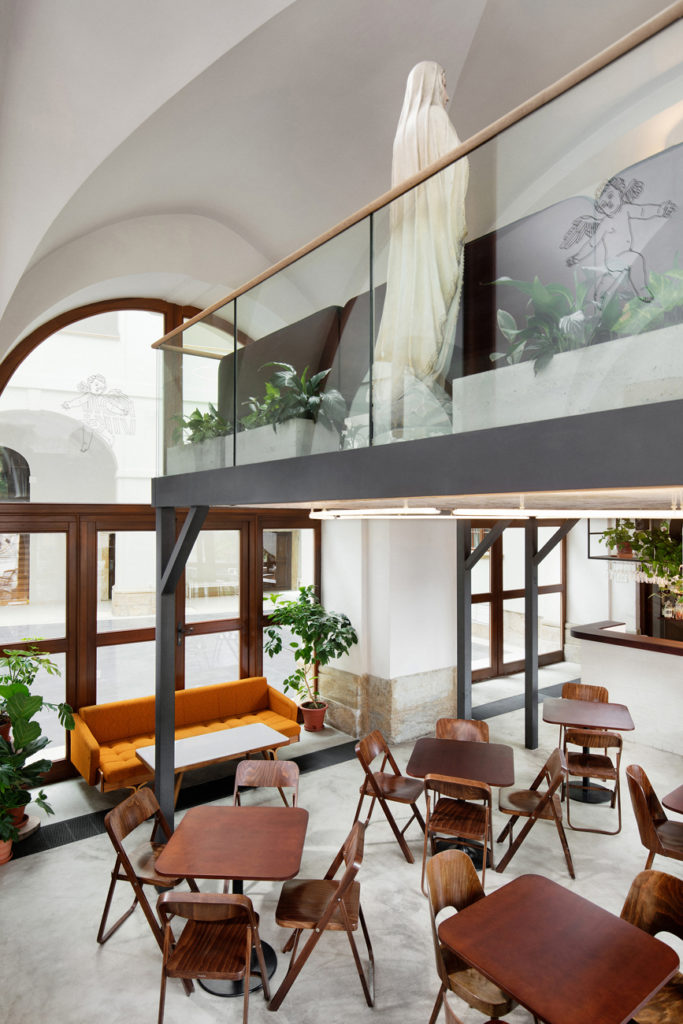 There are kitschy details such as the Virgin Mary figurine in the counter and the halo-shaped lights, as well as a vaulted ceiling that arches overhead which nods to the building's past.
Dark wooden furniture evokes church pews across the coffee shop, and a specially commissioned mural nods to the Jesuits' love of church frescoes – with this one being made from recycled fabric and sustainable resin. Konvict's playful reinterpretation of religious motifs continues on the cafe's exterior, where a cherubic logo welcomes visitors inside.