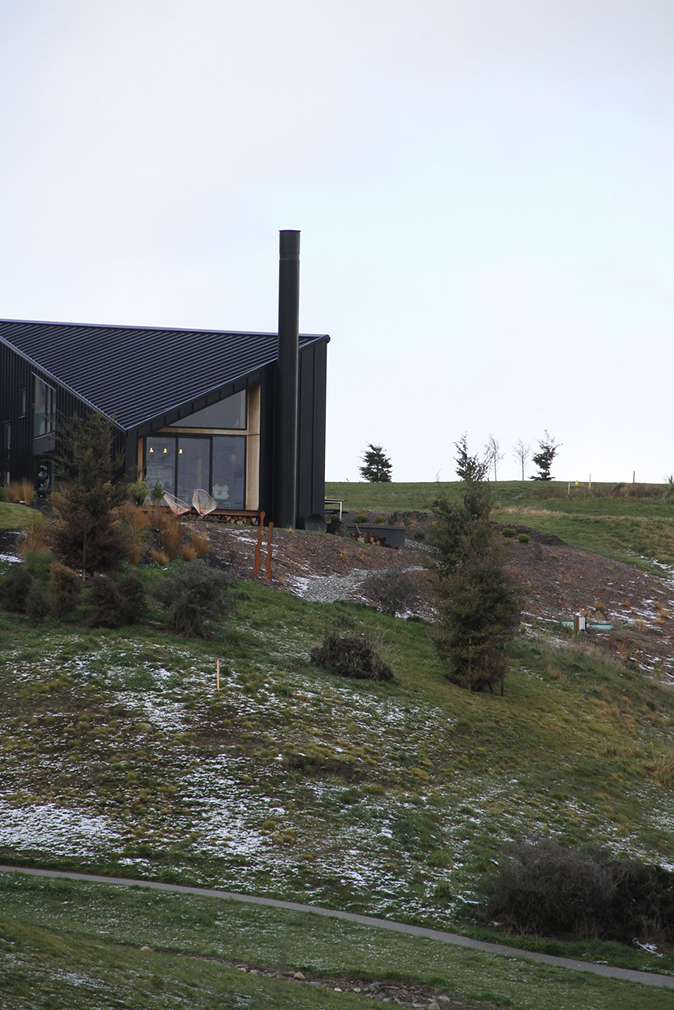 This compact holiday home is nestled among the running trails and mountain bike tracks of New Zealand's Kawarau Falls near Queenstown.
Voted the country's Best Small Home in 2016, the cabin – available via Airbnb from £331 per night – has almost uninterrupted views of the Remarkables, with no more than a handful of neighbours nearby.
There's a lot squeezed into its 120 sq m, with enough room to sleep eight including a mezzanine area above a dining nook.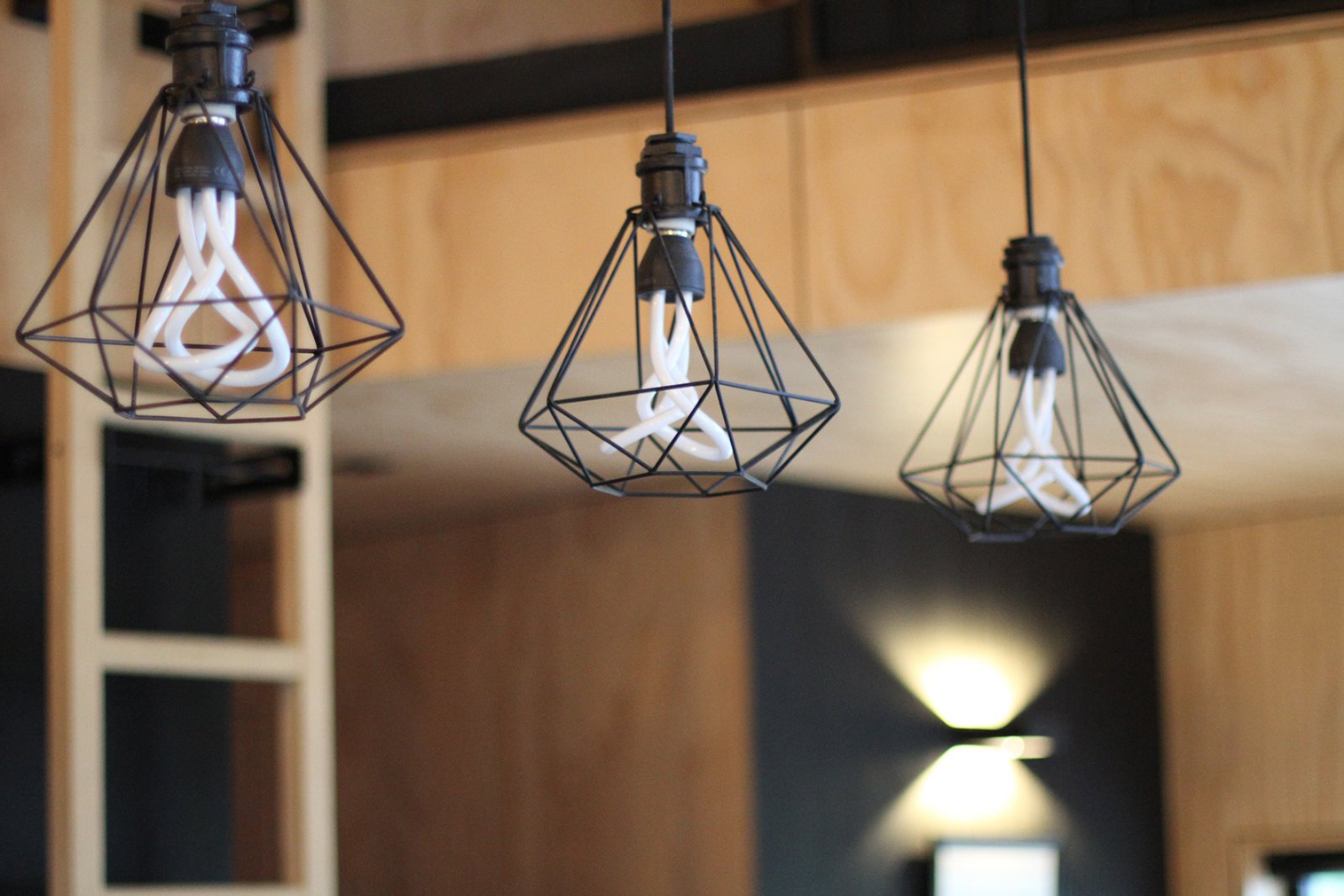 Local architect Anna-Marie Chin designed the tiny home, borrowing some space-saving tricks from yachts and reflecting the owner's profession as a sailor and superyacht skipper. She cleverly skirted the area's stringent design guidelines – which specify simple gable forms – with its unconventional asymmetrical profile, referencing rural buildings.
Interiors feature concrete floors and plywood panelling, with black accents that echo the cabin's steel skin. Sliding doors reveal a terrace for sunny days, while visitors during the colder months can fire up the wood-burning stove or soak in the outdoor hot tub.
And if basking by the fire and enjoying the view isn't enough excitement, nature-lovers and sporty types won't be short of things to do, with a ski field, golf course and lake not far from the cabin's doorstep.
Read next: This New Zealand cottage comes with a private beach