Nature and architecture converge in this experimental Usonian home built by Frank Lloyd Wright's protégé and engineer, David Henken, in 1950.
Anderson House is one of just 47 original midcentury properties in the woodland community designed by Henken, Aaron Resnik and Frank Lloyd Wright.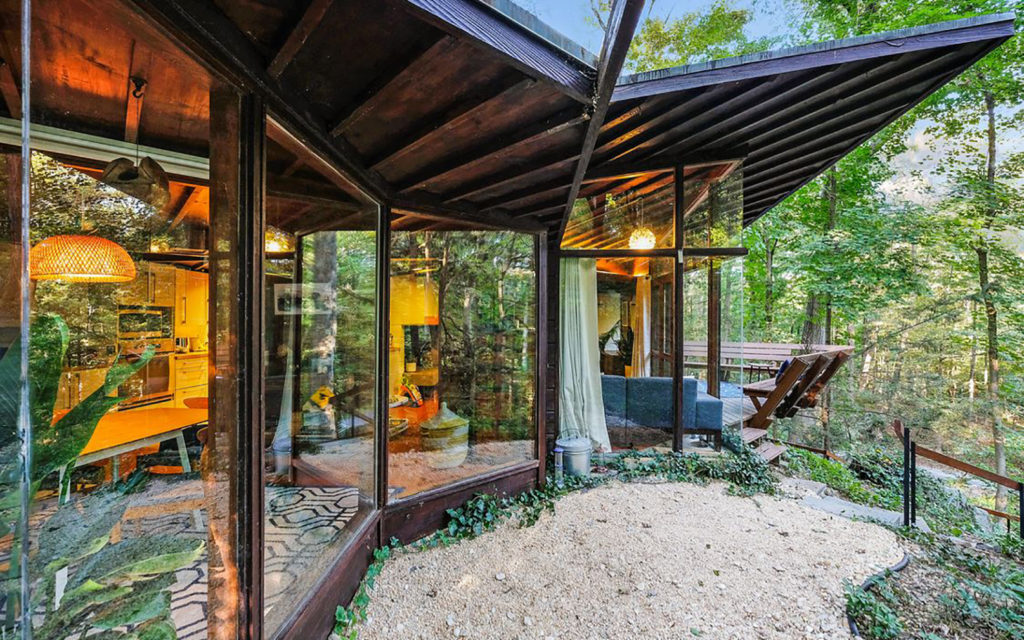 The trio conceived the crop of pared-back homes to be affordable, simple, environmentally friendly dwellings that were maintained collaboratively by the Usonia community – a mix of socially minded academics, architects and creatives escaping the rat-race of New York City.
Though few of Usonia's original residents are left, the community still maintains Lloyd Wright's rule that there no hedge rows or fences are allowed – with the exception of some deer-proofing of flower beds – to delineate the properties' circular plots, or separate them from the woods.
Anderson House is now offered for sale for the second time in its history, via Houlihan Lawrence for $725,000. The three-bedroom midcentury home comes wrapped in terraces, which echo its overhanging, angular roof line. Each room has walls of glass that look out onto the house's woodland setting.
Interiors across the single-storey home feature painted cinderblock walls, red cement floors and warm woods – a Lloyd Wright and Henken signature. In the living room, there's an oversized brick fireplace that gives the property a cabin-like feel, while beamed ceilings can be found throughout.
Read next: 5 Gothic houses on the market right now