Italian count and architect Benedikt Bolza has revived this 17th-century Umbrian fattoria, blending old with new.
Brusceto is among the more traditional villas that make up Bolza family's Castello di Reschio estate, which his parents acquired nearly 25 years ago. The colossal 2,700-acre Umbrian farm was largely abandoned when the couple bought it, and they tasked their son – then a trainee architect in London – with reviving its 50 or so historic farmhouses, which were in a ruinous state.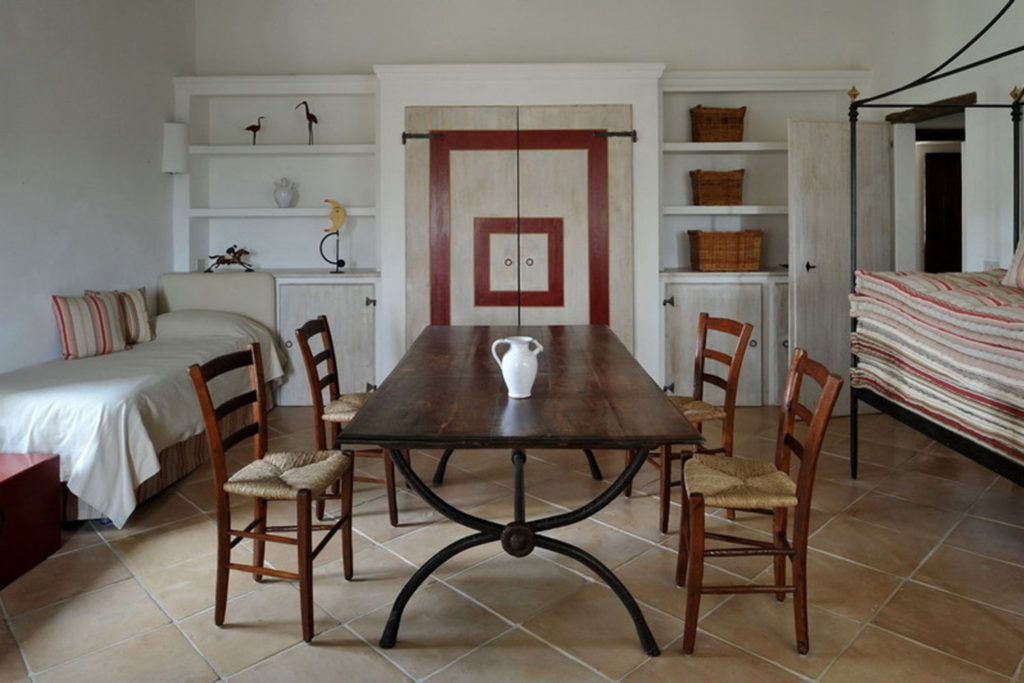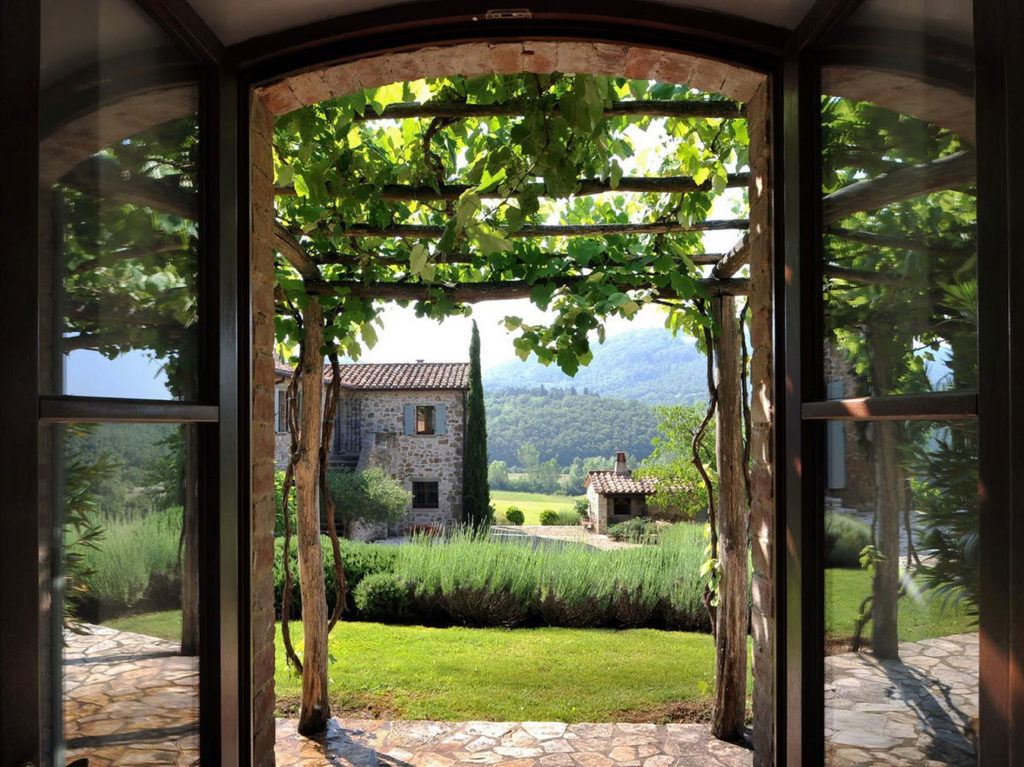 To date, Count Benedikt Bolza has revived half of these historic Umbrian properties, which range from 400 to 700 years old. Bolza started the task of reviving Brusceto in 2004, and it is now available to buy via Knight Frank, with price on application.
The villa is wrapped around a quiet courtyard, planted with ancient mulberry trees, and Bolza has retained its robust stone walls while reconfiguring its haphazard layout. Its design takes cues from the building's past, with stone and terracotta floors offset by white walls and painted ceilings crossed with original timber beams.
Says Bolza: 'You can draw as many plans as you want, but when you actually start restoring the structure, it will tell you many, many things you should be doing slightly differently. Sometimes you have to accept that it's more beautiful the way it is rather than try to make it all straight and proper.'
Living spaces fill the ground floor – including a great room with a colossal stone fireplace – while five bedrooms are on the upper level.
The Italian villa sits on its own six-acre plot, and beyond the main house, there's a separate two-bedroom annex and carefully landscaped gardens with an infinity pool overlooking the hills. If that's not enough, you can roam deeper into the Castello di Reschio estate, saddle up on one of its horses, take a cookery class or even go fishing.
You can also try before you buy: Brusceto is currently available to rent via One Fine Stay starting from around $4,206 per night.