History comes to life inside the London home of architect Sir Terry Farrell.
The three-bedroom penthouse apartment – on the market via Domus Nova for £3.45m – is inside The Old Aeroworks factory in Marylebone. This all-concrete Art Deco building is among the first of its kind in Britain and was transformed into apartments and office space in the 1990s by practice Munkenbeck + Marshall.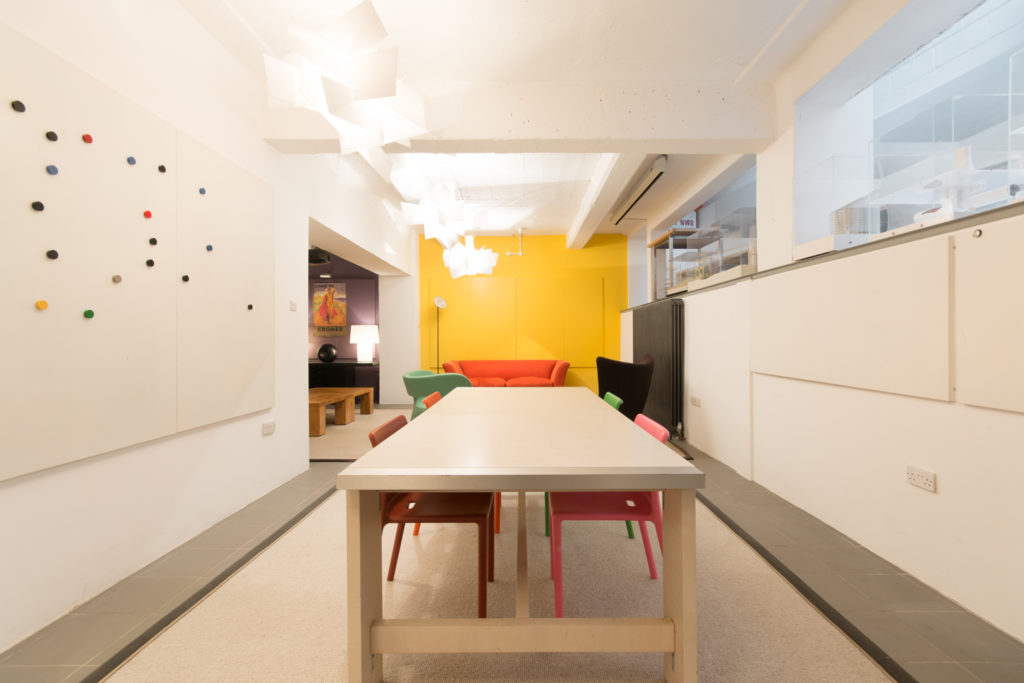 The factory was used to manufacture gun turrets and wheels for Spitfire fighter planes during WWII – and this heritage inspired Farrell when creating the 3,295 sq ft London property's interiors.
Its soaring vaulted ceiling features a long skylight, steel joists and a corrugated steel roof, and is hung with replica fighter planes and antique canoes.
A battleship grey 1940s-style staircase leads up to the main living areas, with rooms folding off this central space, including a home studio.
Read next:  Hidden London home by Hiscox Parlade Architects lists for £2.3m