Fresh from winning most of Australia's top architectural honours, Planchonella House in Cairns, Queensland, is looking for a new owner.
Created by husband and wife duo Jesse Bennett and Anne-Marie Campagnolo, the 280-sq-m, three-bedroom forest abode sits in the suburb of Edge Hill.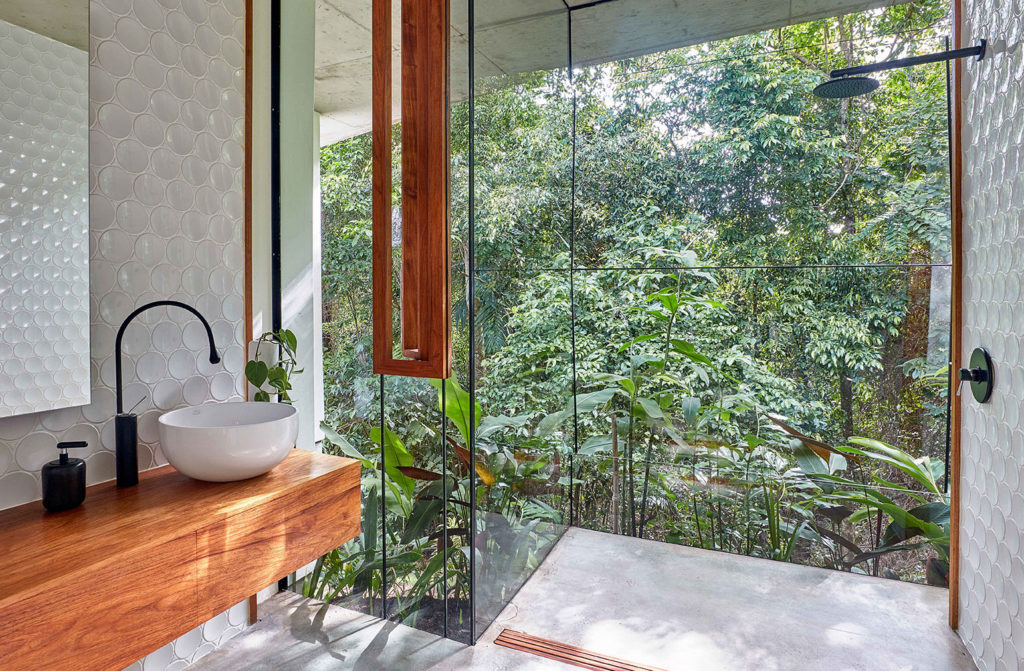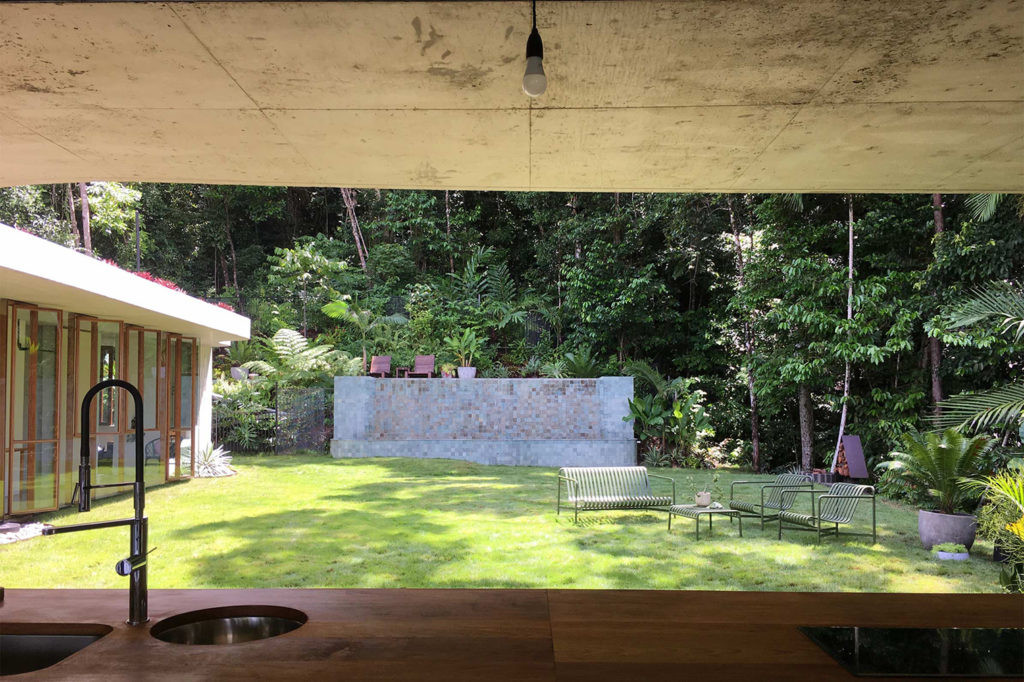 The house has echoes of Brazilian modernism, curving out into the tree canopy, with two undulating concrete platforms forming the roof and floor. Its walls are floor-to-ceiling glass, detailed with black silicon seams and rosewood frames, blurring the line between the structure and the rainforest beyond.
Under the front curves facing south sit the kitchen, dining and living areas and the master suite. Jutting to the rear are two more bedrooms, bathroom and a studio space. This L-shape forms a rear courtyard turfed with Zoysia Materella grass, and leads to the magnesium filtered pool, with views up into the mountains.
Interiors of Planchonella House – listed by Australia's Modern House (price on request) – have been hand-crafted by Bennett and Campagnolo, with inventive details like a concealed pivoting door operated by a long rosewood handle. Most of the furniture is custom-built, including the timber breakfast bar and the 'millenium pink' couch that echoes the curves of the glass walls.
The city of Cairns is nearby, with its buzzy restaurants and culture, the Great Barrier Reef is a ferry ride away, but the immediate surroundings of the property are dramatic enough. Planchonella House offers a front seat to the sights and sounds of the Mount Whitfield Conservation Park – birds, goannas, butterflies, floating seed pods and the flowering Planchonella trees which give the house its name.