Work and play combine inside this Antwerp home, designed by architect Nathalie Wolberg as a gallery and studio for her and artist husband Tim Stokes.
Named 'Paris Texas Antwerp' after the Franco-American couple's home city and state, it sits in the old Sailor's Quarter of the city, close to the Museum Aan de Stroom.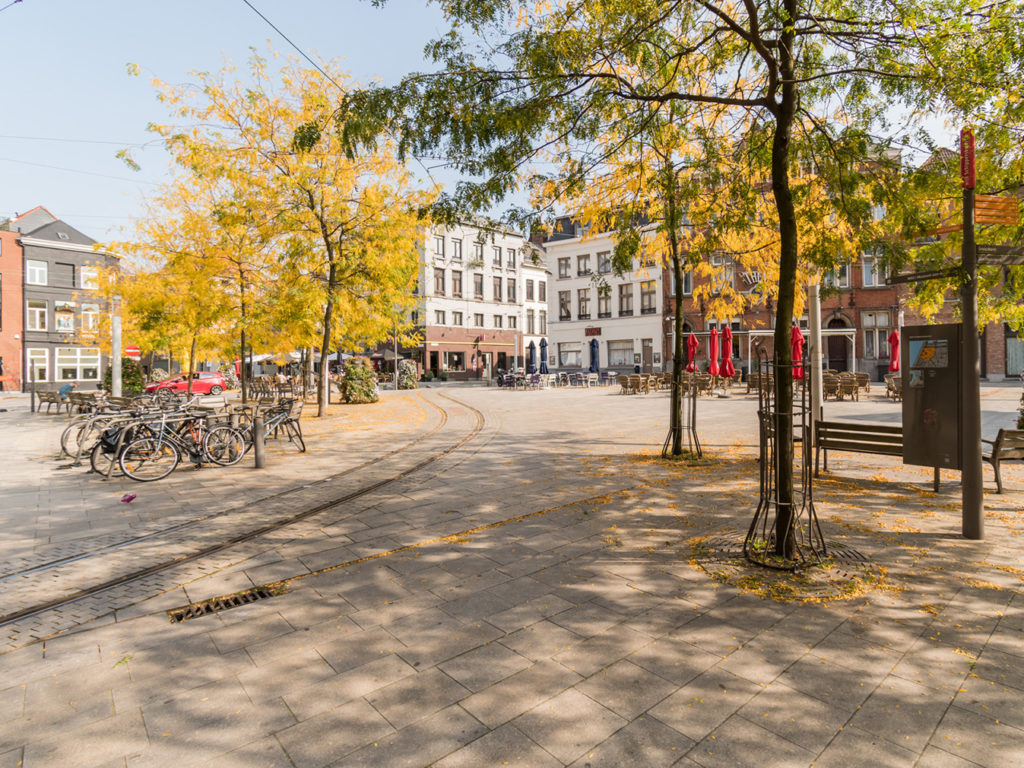 Wolberg oversaw the renovations of the property – formerly an import and export office, now on the market via Wellimmo for €1.485m – setting living and working spaces around a central courtyard, teeming with greenery.
After ripping out dated 1960s ceiling coverings and plaster boards, the couple exposed the brick bones of the building. 'We focused on preserving the original structure and reusing materials,' they told Freunde von Freunden. 'What you see now is a flexible environment in which light, colour and texture allow for numerous interpretations of the different areas, including our studios, the common area, the kitchen and the gallery.'
A glass dome roof across the 552 sqm live/work space floods its interiors with light, and concrete floors have been laid throughout the Antwerp property. Two 96 sqm gallery spaces branch off the entrance, as well as voluminous ateliers for Stokes and Wolberg, each with their own adjacent greenhouse.
Adds Wolberg: 'We had to find a way to combine our work and our private lives. As a workspace, we knew we would need a kitchen where we could cook during the day, a common space to receive people, and spaces where we could both work. That was the idea to mix all of this: public, private and work, together.'
A large kitchen, dining room and library completes the ground floor, while an internal staircase leads up to the TV room and master bedroom.
Presently, the Antwerp property's gallery and exhibition space is available to rent for fashion shoots, arts shows and community events.
Read next: 9 inspiring artists' studios you can visit