There's a shiny addition to the Warsaw's streetscapes – artist Piotr Janowski has completely encased a building in the city's Praga-North district in aluminium foil.
Dubbed Zabkowska 9, Take off! the installation transforms an 1870 tenement building with the silvery skin, which acts as a 'symbol of modernity and urban development', says Janowski. It creates a uniform facade while highlighting the details of this landmarked structure's brick shell.
'I selected this particular building because of its very interesting history that is deeply connected to the very turbulent and tragic history of Warsaw, especially during WW2,' says the conceptual artist.
The sculptor collaborated with a local homeless man named Wieslaw Golab on the project, who has been sheltering in the empty upper floors of the building intermittently over the last 7 years. The duo spent 10 days papering the building in aluminium foil with the help of local youths.
Janowski hopes the site-specific installation will draw attention to the lack of social housing in the city, and that it will stay in situ until the end of the summer.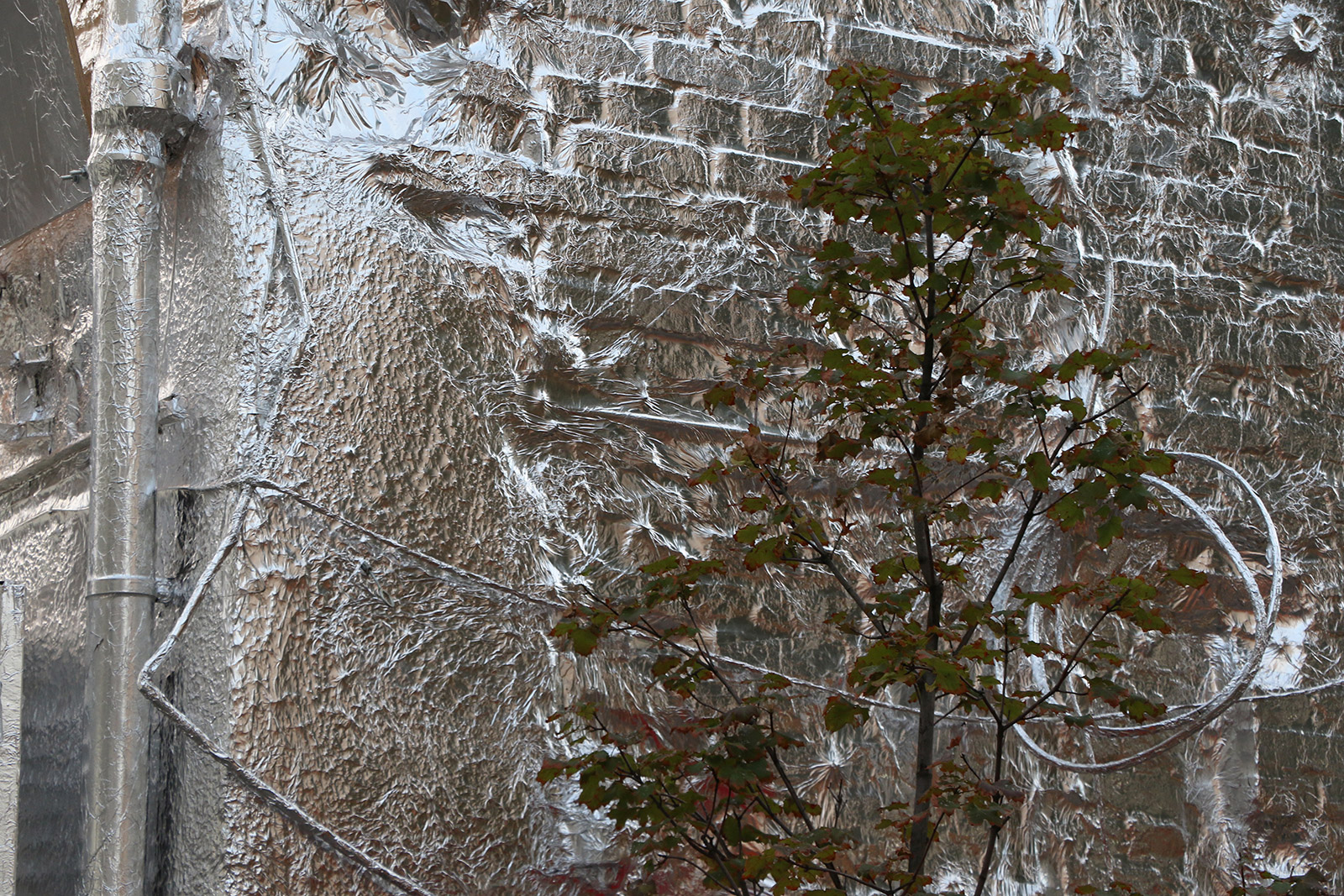 Read next: A huge floating monolith has appeared in Helsinki's Amos Rex museum