Images of the first two refurbed apartments inside London's iconic Balfron Tower have emerged, and they show a contemporary take on 1960s living.
Ab Rogers Design and 2LG Studio have overhauled the interiors for the two flats, as part of a total renovation of the 27-storey brutalist building. 2LG Studio designed a relatively muted living space for its apartment, with steel furniture, glass, geometric shapes, and artwork inspired by the tower.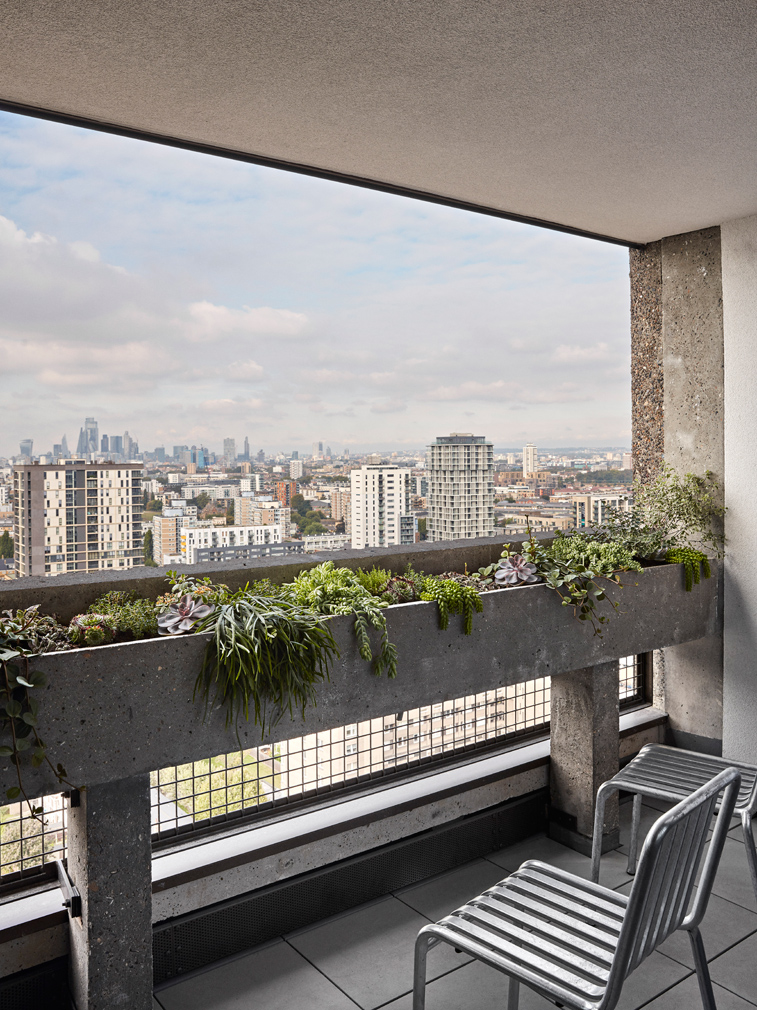 Things are a little more colourful in the bedrooms of the London property, which are decked out in retro violet and mint green palettes. Padded velvet headboards and geometric wallpaper bring in the spirit of the 60s, contrasted with some more contemporary pieces.
Ab Rogers Design took a different approach. The studio worked with creative consultant Blue Farrier to imagine a fictional owner for the apartment, who loves vintage design, cinema and fashion – and dressing the space accordingly.
Pops of bright blue, red and yellow punctuate the living space, while the bedroom is decked out in peachy pinks. The studio also commissioned some upcycled pieces by Goldfinger Factory, which has re-used materials from the site to create furniture.
These are just two of the 146 homes that will be on offer once the apartment block is complete. There's been an attempt to restore some of Goldfinger's original design intentions, including the reintroduction of communal spaces. Residents will have access to a table tennis room and library, as well as a gym and private cinema. Apartments are for sale now, with prices starting at £365,000 for a one-bedroom flat.
Artform brings a touch of the countryside to new east London apartments