Design duo Pattern Studio stayed well away from stereotypes when designing this minimal Mexican restaurant in Australia's Byron Bay.
The pair – designers Josh Cain and Lily Goodwin – focused on concrete, brick and steel for Locura's interiors, purposefully leaving walls textured and unfinished and paint lines ragged.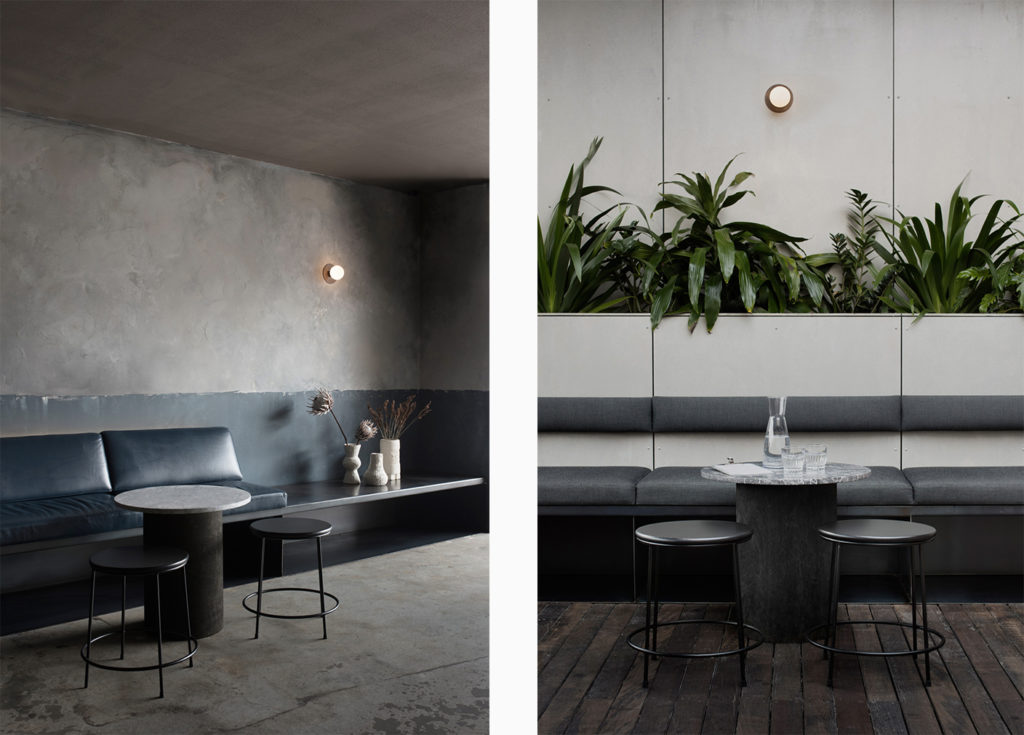 Cement bricks frame Locura's bar, where diners can perch on slender bar stools, with angular light fittings and furniture completing the Byron Bay restaurant. Pattern Studio also added a burst of greenery in the dining room, with a wall-mounted planter that runs behind banquette seating.
However, it's not all muted design. Locura's bathrooms are drenched in coloured light, inspired by James Turrell's installations.
6 Lawson St, Byron Bay, NSW, Australia
Read next:  Byron Bay beach house is among our favourite Aussie holiday homes designed for slow living