Welcome to our weekly property digest, where we bring together the best homes for rent and sale across the world. Among our most recent discoveries is an experimental dome home in the French countryside and an architect's midcentury mountain retreat in the States.
Sa Blanca villa in Es Cubells, Ibiza

6 bedrooms; from €5,500 per night via White Ibiza
Danish and Meditteranean influences combine at Sa Blanca, which perches just above the beach in Es Cubells. The island home has steel girders and huge glass windows to frame vistas across the property, but the views are best enjoyed from the enormous stepped terraces which tumble down the cliffside.
Converted church in Obernai, France
View this post on Instagram
7 rooms; €1.5m via Espaces Atypiques
Sample the French countryside from this converted church, which can be found on the 'wine route' through medieval town Obernai in France. Beamed ceilings, stone walls and wooden floors are found throughout.
Hamra retreat in Gotland, Sweden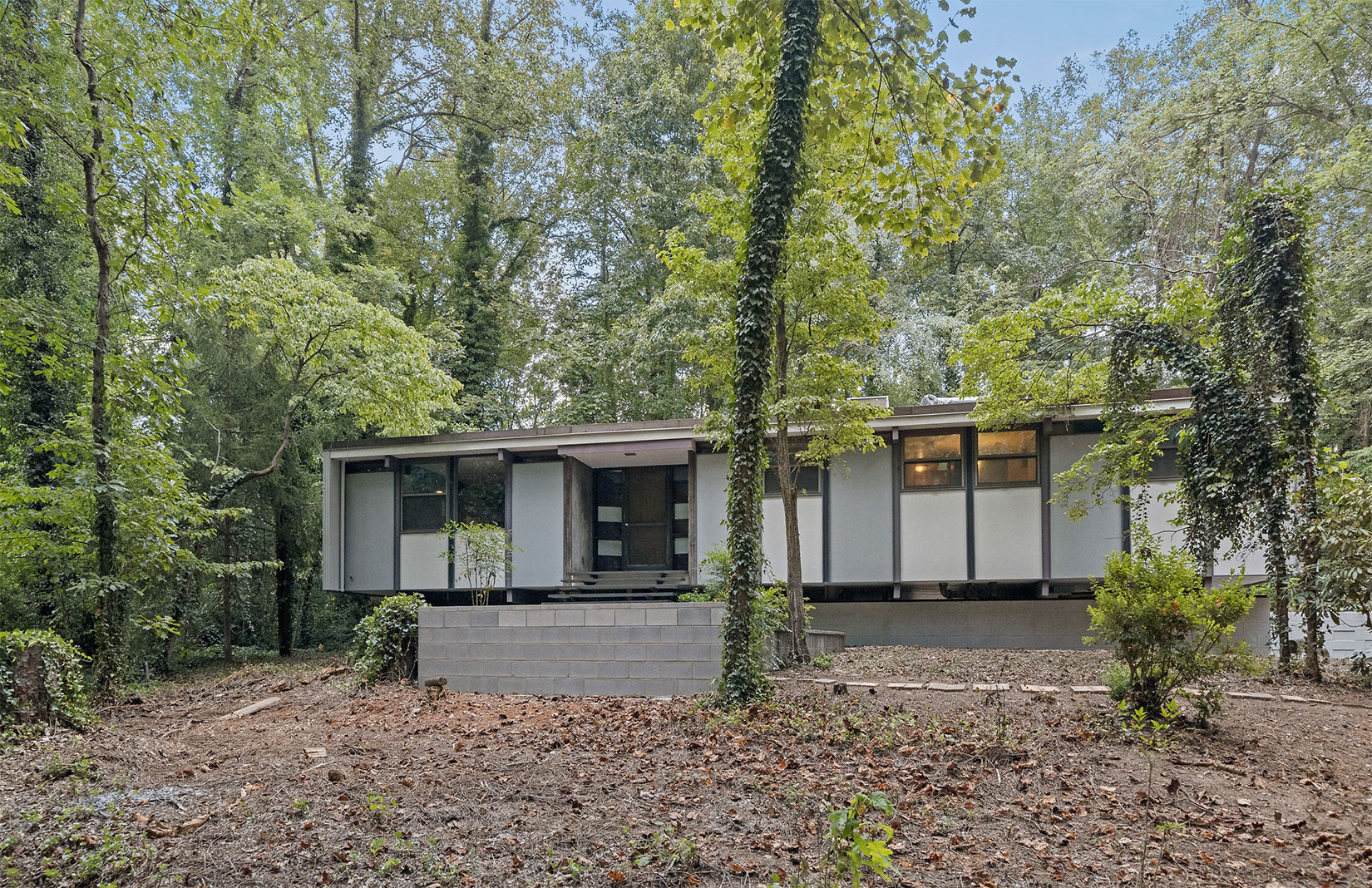 3 bedrooms; $199,900 via Berkshire Hathaway
Local architect Jim Sherrill designed this Hickory home in the foothills of the Appalachian Mountains for his own family. The time capsule dwelling is a snapshot of 1950s design, from its pink bathroom to its chintzy wallpapers – perfect for midcentury aficionados or a project for those seeking a launchpad for exploring the landscape.
Triple dome home in Sens, France

€150,000 via Architecture de Collection
Jean Daladier's experimental dome homes are heritage listed landmarks that look as futuristic as when they were built 50 years ago. Four exist on the Sens site, the most notable of which is Three Cupolas – so-called for its triple dome design. The concrete geodesic structure needs some TLC, but this is reflected in the sale price.