Welcome to our weekly property digest, where we bring together the best homes for rent and sale across the works. This week, you went wild for a Frank Lloyd-Wright inspired Atlanta home, and we discovered a greenhouse home in a Swedish forest.
Frank Lloyd Wright-inspired Atlanta home in Georgia, USA
3 bedrooms; $1.41m via Berkshire Hathaway
Ken Johnson designed this Atlanta property borrowing from the principals of Frank Lloyd Wright. It is set around a curving swimming pool in the backyard, while rooms have floor-to-ceiling glass. Take a tour.
Roger D'Astous-designed home in Quebec, Canada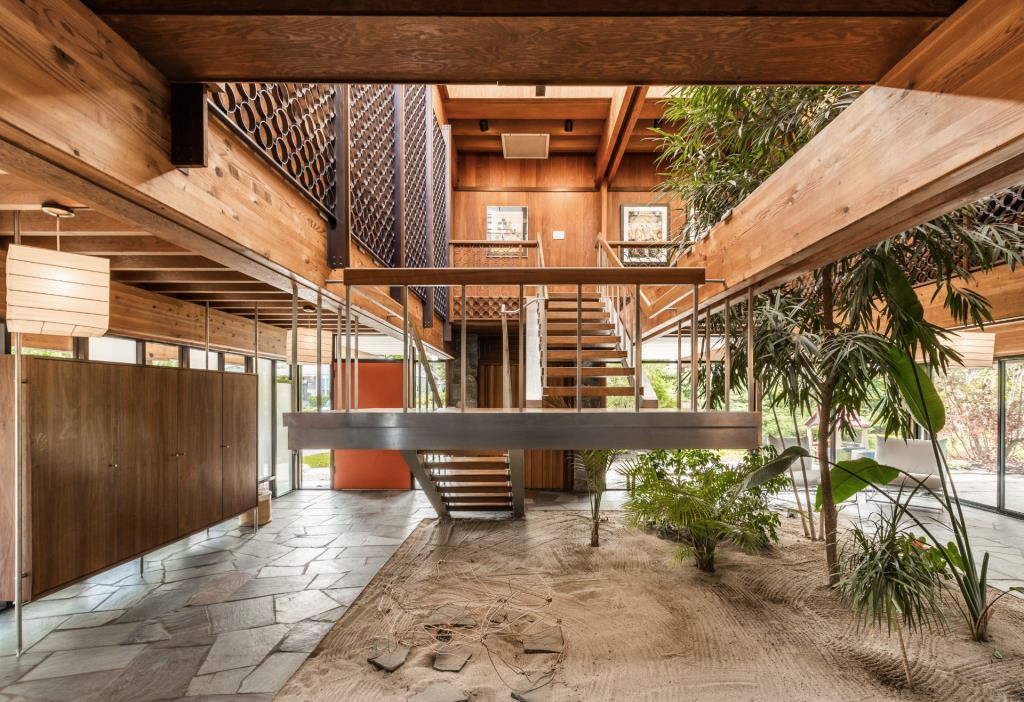 4 bedrooms; $1.129m via ReMax
The heart of this midcentury modern home is a cavernous double-height sunroom which sits beneath an oversized skylight. Living spaces are set on the upper floor, opening to an outside terrace, while bedrooms are secreted below. See more.
Waterfront cottage in Muskö, Sweden
View this post on Instagram
3 bedrooms; SEK 9,500,000 via Nordstrands Mäkleri
This 120 sqm Swedish villa has 180-degree views of the surrounding archipelago.
Havredalsvägen greenhouse home in Kungsbacka, SwedenA
View this post on Instagram

5 bedrooms; SEK 5.5m via Eklund Stockholm New York
Sitting on a lake in Sweden's Kungsbacka, this eco-home is a giant greenhouse that produces enough energy and food to sustain its inhabitants.
Cycladic villa on Andros, Greece
View this post on Instagram
Realised by Evangelos Stamatelatos this duo of island villas has been built in a traditional Greek style, using local stone for their exterior walls and floors. Italian entrepreneur and food stylist Allegra Pomilio has curated their interiors using vintage pieces and curiosities scouted on her travels around Europe. Take a spin around them.