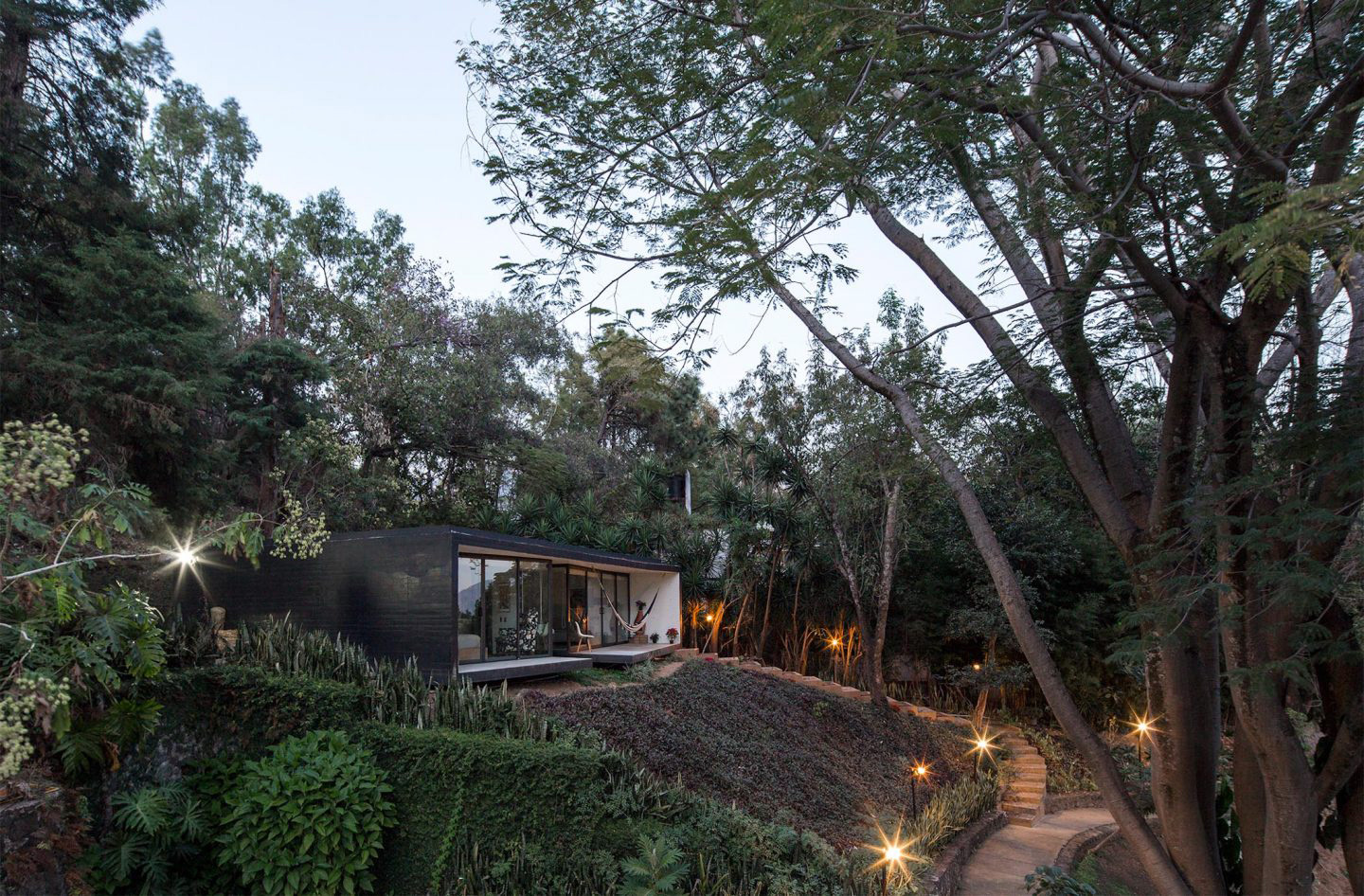 Welcome to our weekend property digest, where we bring together the best houses for sale (or rent) that we've unearthed across the world. This week, we bring you a cosy cottage on a Danish island and a jungle retreat in Mexico.
Villa Castelluccio in Puglia, Italy

3 bedrooms; POA via Moroseta Villas
The paint's barely dry at this freshly refurbished villa in the Puglian countryside, decorated in neutral tones by designer Andrew Trotter. The holiday home is so fresh, the listing hasn't even gone live yet… Get a sneak peek inside.
Thatched Samsø cottage, Denmark

1 bedroom; 4.7m DDK via Adam Schnack
Sitting on the rocky shores of Samsø island, this cosy cabin clocks in at just 151 sq m and features a traditional thatched roof to protect it from the elements. Large windows look onto the North Sea and surrounding countryside. See more.
LMM Bungalow in Tepoztlán, Morelos

2 bedrooms; from £90 per night via Airbnb
Cadaval & Solà-Morales designed this jungle home which sits on the slopes of the Tepozteco. The single-storey dwelling comprises two glass boxes encased by a concrete shell. It's one of our top picks of holiday homes in Mexico.
Soller castle in Mallorca
View this post on Instagram

10 bedrooms; €2.9m via Charles Marlow & Bros
This historic Mallorcan castle is set inside its own walled garden. A circular turret with spiral staircase leads to the top of the tower which has mountain and sea views.
Kvarnholmen loft, Sweden
View this post on Instagram

2 bedrooms; 13m SEK via Wrede
With its tall arched windows you'd think this Swedish apartment is inside a converted church. In fact, it sits inside a 'cathedral of industry' – a factory dating from 1912. Features include 5.5 metre high ceilings, white washed walls and wooden floors.
Read next: Phillips recreates Gio Ponti's La Casa di Fantasia interiors ahead of auction